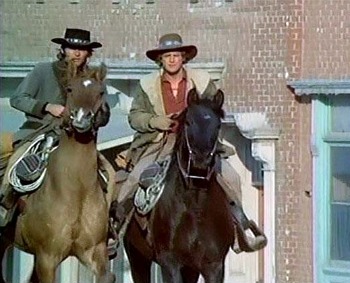 The governor needs a favor, so how can Heyes and Curry refuse?  Running a hotel is honest labor, for honest pay, but when the railroad gets involved, our boys find their honest labor could turn shady.  
Starring Pete Duel and Ben Murphy
Guest Starring – In Order of Appearance
James Drury as Sheriff Lom Trevors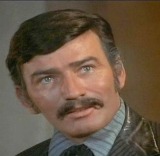 Shirley Booth as Mrs. Mabel Perkins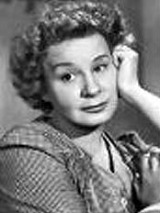 William Schallert as Mr. Henry Perkins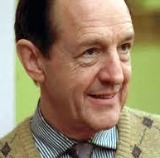 Penelope Cruz as Manuela Espinosa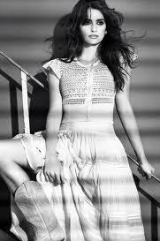 Joan Crawford as Mrs. Bowdin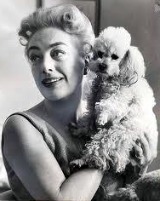 Ann B. Davis as Dottie Granger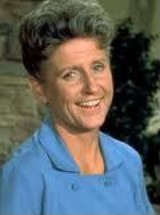 Robert Mitchum as Sheriff Don Marsland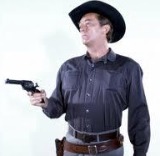 Broderick Crawford as Mr. Elias Walker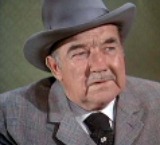 Richard Chamberlin as Doctor Bennet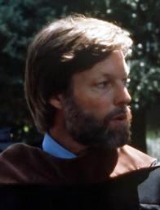 Introducing
Count Beauregard of Armagnac alias Beau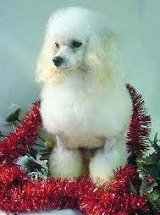 Customer Service
by Nell McKeon
Porterville, Wyoming
"How much money we got, Heyes?"
Heyes didn't even have to look before he patiently answered his partner, "It hasn't changed since yesterday, Kid. Five dollars and thirty-seven cents between us."
Curry scanned the familiar streets of Porterville, noting the darkened sheriff's office as they rode slowly through town. The saloon sounded quiet, shopkeepers were hanging closed signs in the windows as they locked doors, and the few people about were walking purposefully on the boardwalks, scattering the fallen red and gold leaves in the late afternoon sunshine.
Kid nodded at the hotel as the partners slowed their horses' gait to an easy walk. "Spend money for a hotel or take advantage of Lom's hospitality?"
Curry watched his dark-haired partner fish a folded piece of paper from his vest pocket, read it silently with a furrowed brow, then glance up at the Porterville Hotel, and waited for the decision on where they would spend the night.
"I reckon we should ride out to Lom's and see how long we'll be in town. Then we can plan our moves. I wanna know more about this job."
The partners rode the short distance to their friend and mentor's home on the outskirts of Porterville in companionable silence. Arriving at their destination, they dismounted wearily. Heyes stretched, rubbed the small of his back and inhaled deeply, while Curry gathered the reins and led the horses across the yard.
"Don't take too long, Kid. It seems as if our timing is right for dinner. My guess--it's some kind of chicken and it sure smells good," Heyes called out as the blond disappeared into the barn.
~~~*~~~
Lom was cleaning up the remains of the dinner; Kid was finishing the last of the biscuits and pouring himself a glass of apple cider from the near empty pitcher. Heyes sat back in his chair and cleared his throat, "Thanks for the chicken fricassee, Lom. I'm full and now that my partner has finished everything on the table, perhaps we can get down to business."
Curry good-naturedly glared at Heyes as he nodded, brushing crumbs off his faded red shirt.
Heyes continued, "It's the 20th and we're here. Your telegram mentioned an easy job. Care to fill in the blank spaces?"
The dark-haired sheriff chuckled loudly as he placed the last dish in the drain board. Heyes shrugged in response to Curry's raised-eyebrow glance.
"Lom, what's so funny? What are you sending us into?" Kid asked with narrowed eyes and a steady stare.
"Nothing you can't handle, boys. It really is an easy job, which pays well, and room and board are included. You see, a friend of a friend of the Governor's wife's daughter-in-law is having her first baby and somebody miscalculated the dates somewhere along the line, but the upshot is that the midwife now says the baby is apparently going to be born weeks earlier than originally thought. The proud grandparents own a hotel over in Green River and naturally they want to be in Cheyenne, where the girl and her husband, who's the friend of the friend of the Governor's wife's son, live, on account of him being an up and comin' lawyer, for her confinement and to help when the baby's born and all." Lom paused to pour a mug of after-dinner coffee for his guests as well as for himself.
Kid leaned over and whispered into Heyes' ear, "You gettin' any of this? And it better not have anything to do with babies, 'cos I know I don't know nothin' about babies and neither do you."
A grin tugged at Heyes' lips as he whispered out of the side of his mouth, "I don't think the baby is part of the job." His voice rose in volume, "I think we're about to get to the point. Isn't that right, Lom?" He caught the sheriff's eye as he accepted a steaming mug.
The older man sat down and looked across at his friends with a pleased expression on his face. "Rest easy boys, what I need you to do is go to Green River, Wyoming, to take over as hotel keepers of the Riverside Hotel for approximately one month while the owners go to Cheyenne. According to the Governor, they had made arrangements for the hotel management, but since the baby is coming earlier than thought, the person they had made the arrangements with can no longer take over. I was up in the capital discussing your amnesty…"
With this statement, Heyes and Curry both leaned noticeably closer to Lom.
The sheriff's pleased expression disappeared and his face became serious. He held up his hands, palms outward. "No, not yet fellas, but he's feeling favorably to you, especially if you help out in Green River. As I was saying," Lom hastily continued before either ex-outlaw could get in a word edgewise. "The hotel owners, Mr. and Mrs. Perkins, need to leave by October 1st and plan to be away to the end of the month. The Governor's wife promised that the Governor would find qualified individuals to help out, and you don't want to disappoint the Governor's wife now, do you?"
Silence ensued as Heyes and Curry exchanged a look that spoke volumes without saying a word. "No, we would never want to disappoint the Governor or his wife," Heyes answered, barely keeping the sarcasm out of his voice.
"One thing though, Lom, that maybe you and the Governor shoulda thought about is that we don't know anything about managin' a hotel. A saloon, yes, but a respectable hotel, no," Kid pointed out reasonably.
The sheriff sat back in his chair and smiled. "How hard can it be? You stay in enough of them. You know what a bad hotel is like and you know what a good hotel is like."
Kid drained his coffee mug, placed it carefully on the table and looked his friend in the eye. With all seriousness he responded, "Yeah, I've stayed in a lot of hotels all over the West. I've also stayed in more than a few jails. I know what I consider a good jail, if there is such a thing, and what a bad jail is, but that don't mean I know how to be a sheriff, now, does it?"
Heyes piped in matter-of-factly, "Actually, Kid, I always thought if things were different you'd make a hellava sheriff, maybe even a U.S. Marshal. In fact, after we get our amnesty maybe you could still be a sheriff. After all, it isn't as if an outlaw never turned lawman before, right, Lom?" Heyes' brown eyes crinkled with mirth and a hint of his dimple appeared.
Lom shot the partners an exasperated glare. "Ahem, we'll discuss that when the time comes. Now, as I was saying, you boys could handle the job easily. Heyes, you have a good head for the business side of things and Kid, you do really well managing the public and employees. Don't shoot any holes in the ceiling if you lose your temper and things will be just fine."
Heyes lay two long, slender fingers against his bottom lip in thought. "Still, Green River is in Southern Wyoming. A month in one place in this territory is taking a chance I'm not sure we can afford. Not only do we have to worry about the townsfolk but the guests as well. And who is the sheriff there anyway? Not anyone who may know us, I hope."
Lom hastened to weaken the ex-outlaws' resistance. "The sheriff is Don Marsland, a good, fair man from what I hear. I don't think you had any encounters with him. The Governor and his wife assure me October is a very slow month in the hotel business so you might only have a handful of guests. And at the end you'll leave with four hundred dollars in your pockets, full stomachs, and be well rested after sleeping in warm, soft beds every night."
Heyes shrugged and looked across at his partner. Kid gave a resigned sigh and nodded his assent.
~~~*~~~
Green River, Wyoming
The two partners hurriedly climbed the broad wooden steps of the wide covered porch spanning the front of the Riverside Hotel to escape from the pouring rain. Kid shifted his saddlebags on his shoulder and shoved his rifle under his left arm before reaching to open the heavy wood and glass door. Heyes, who was futilely wiping dripping water from his eyes, entered the deserted lobby. Both men stood and studied their surroundings before circumventing a collection of assorted valises and trunks to the large polished oak reception desk. They dropped their things on the floor and removed the dripping wet hats from their heads. Kid glanced quickly around, then shook his blond curls like a dog, inadvertently spraying drops of water in his partner's face.
Heyes rang the shiny brass bell next to the closed leather guest register a little harder than necessary as he hissed, "Mind your manners, will ya. It's enough that we're dripping all over the floor without you spraying the walls as well."
"How may I help you, gentlemen?" a short, plump, grandmotherly woman asked as she appeared from the doorway behind the desk. Smiling, she unobtrusively retrieved a handkerchief from the pocket of her navy traveling suit and wiped the top of the desk.
"Hello, ma'am. I suspect that we can help you. I'm Joshua Smith and this is my partner, Thaddeus Jones." Heyes indicated the Kid, who was watching the woman sheepishly.
The woman's eyes grew wide with relief. "I'm so happy you finally made it. We were worried you wouldn't make it in time for us to leave as scheduled. Henry, they're here! Mr. Smith and Mr. Jones are finally here," she called out.
A balding, thin man came bounding from behind the double doors across from the front desk. "Am I glad to see you two. I see you met Mabel. I'm Henry Perkins. Thank you for helping us out on such short notice. I will admit I was wondering if you had second thoughts since we expected you three days ago. Not that I'm complaining, you know. We did appreciate your wire explaining the delay in traveling that this constant ten days of rain caused you. Unusual weather we're having for this time of year. As I was saying, we expected you a few days ago, and I was kinda counting on having that time to familiarize you with the hotel's operation and introduce you around town." The hotel owner finally paused to take a breath as he grabbed first Heyes' and then Kid's hands in a vigorous handshake.
Kid's blue eyes crinkled with amusement at the torrent of words from Mr. Perkins. He whispered into his partner's left ear, "I wish we were here earlier, too; if for no other reason than to see which one of you could out talk the other."
"Well, Mr. Perkins, now that we're here and time is apparently short, why don't we make the most of it?" Heyes ignored the Kid and focused his attention on the hotel proprietor.
"Yes, yes, of course. Mabel will show you to your room in the private quarters. I'll gather the employees for you to meet. The cook, Mrs. Granger, who has been with us for seven years, now that her dear husband has departed, and Manuela, she's only been in our country for a year, is the maid and waitress. Oh, here she comes. Manuela, por favor vien aquí. Quiero presentarte los caballeros que tomarán el cuidado del hotel." [Manuela, could you please come here and meet the gentlemen who will be taking care of the hotel?"] Perkins broadly gestured with his arm at the black-haired, young woman coming down the stairs.
Manuela nodded at her employer as she shifted the wooden bucket stuffed with dirty towels into her left hand while she descended the stairs into the lobby. "Madre de dios, ese animal toma más baños que yo!" ["Mother of God, that spoiled animal takes more baths then I do!"] she muttered to herself.
Curry pulled himself to his full height and whispered out of the side of his mouth while his attention never wavered from the approaching Latin beauty, "Whose coin?"
"Mine, Kid, only mine," Heyes whispered back, his long fingers already searching his pocket.
"Manuela, estos hombres manejaran el hotel en mi ausencia. Confío que estaras en buenas manos con Sr. Joshua Smith…" ["Manuela, these men will be managing the hotel in my absence. I trust you'll be in good hands with Mr. Smith…"] Mr. Perkins pointed to the dark-haired partner.
Manuela's brown eyes met the warm brown eyes of Mr. Joshua Smith before sliding down to linger on his fine-boned hands.
Heyes followed the track of her eyes and gave a small wave that stopped just short of mimed caress.
"… y este caballero es su socio, Thaddeus Jones, que supervisará también." ["...and this gentleman is his partner, Thaddeus Jones, who will be overseeing things as well."]
Kid smiled.
Manuela's gaze sought out Mr. Jones' hands but rested and lingered on Mr. Jones' waist instead as she sighed and murmured to herself, "Las joyas en su hebilla de correa felicitan sus ojos." ["The jewels in his belt buckle compliment his eyes nicely."]
Kid's skin flushed to light pink when he noticed where Manuela's eyes had focused. He turned even pinker when her eyes met his and her smile deepened.
Perkins paused for a quick breath as he watched his temporary managers gather their belongings after Manuela returned to her duties. "She's working on her English and manages well enough for her work. Do either of you speak Spanish?"
"Not very well, but I'm sure we'll get along just fine." Heyes straightened up and replied.
Perkins shook his head and interrupted, "Oh, don't worry; Mason, when he returns, can translate and actually, she understands English a lot better than she can speak it. Mason is the general help here. He's originally from Texas and was brought up in a little town close to the Mexican border, so he speaks Spanish quite well. He went home to visit and should be coming back on the train tomorrow morning. That's everyone, Mabel and me, Dottie Granger, Manuela Espinosa and Mason Barclay. Now, you run along and change into dry clothes, we'll meet the cook, and then I'll show you the layout and the books." Henry Perkins abruptly stopped speaking as he caught sight of his wife's stare and heard the tapping of her foot on the hardwood floor.
Mabel and Kid exchanged a knowing look of tested patience.
~~~*~~~
Kid entered the lobby and stood close to Heyes. He swept his dripping hat off his head and gave it a vigorous shake in Heyes' direction before bending down and grabbing the handle of a large black trunk.
"Be careful with that, Thaddeus. Remember, Mr. and Mrs. Perkins packed the valuables in that one," Heyes helpfully reminded his partner as he ignored the droplets of water that landed on him.
"That's right, Mr. Smith. It was good of you to remember that. I see you pay attention to detail, which fills me with confidence," Mr. Perkins praised.
Kid muttered under his breath, "I wonder why I even bothered to change into dry clothes." Curry glared in Heyes' direction as he struggled to open the door, his hands full with the last of the luggage. "And I wish someone would tell me why I always get stuck with the bags." He unsuccessfully tried to catch the eye of his partner, who was deep in conversation with the hotel owners.
Heyes was reassuring Mr. and Mrs. Perkins their hotel was in good hands. "As soon as Thaddeus gets back from delivering your bags to the train station, you can be on your way without worries. I'm sure we can handle anything that may come up, especially since you've told us October is a quiet month."
Mrs. Perkins nodded, "It really is; for most of the month we only have one or two rooms rented at a time. The staff will help you with things as well."
"Besides, Thaddeus and I are known to be pretty resourceful men. We'll be fine and your hotel'll be fine," Heyes stated confidently.
"While we're waiting for Mr. Jones to return for us with the carriage, we could take a quick trip over to the bank and the sheriff's office so I could introduce you. I did tell the bank manager, since you'll be making the deposits and handling the payroll, and Don Marsland, the sheriff, of our arrangement, but it might be nice for me to introduce you in person, should you have any problems. You'll find Sheriff Marsland is very helpful," Perkins ruminated aloud as he peered out the large lobby windows at the still pouring rain.
"Don't worry Mr. Perkins. We don't anticipate any trouble and I'm sure Thaddeus and I won't need the sheriff's help. It's raining cats and dogs out there. You stay dry and we can introduce ourselves at a more opportune time." Heyes stood next to the hotel owner and glanced out the window. He shook his head ruefully and muttered to himself, "Nice prosperous town, bank right across the street, sheriff's office a little ways down the street, on the corner, hotel in a great location for reconnaissance—I wonder why we never were here before?"
The balding man frowned. "Excuse me, did you say something Mr. Smith?"
"Not really, I was just saying this seems a right nice, prosperous town."
The Perkinses beamed.
"Yes, it is. Oh, you just reminded me. The remark about raining cats and dogs, you see," Mr. Perkins hesitated.
Heyes turned towards his employer expectantly with raised eyebrows and head cocked at a slight angle. "Go on. Raining cats and dogs?" Heyes prompted.
"We have one guest with us, as I mentioned earlier. Mrs. Bowdin stays with us for two weeks three times a year for the last several years. She is a very good customer. She rents the best room and tips the help well. There is one thing, though." The proprietor avoided Mr. Smith's now probing dark eyes.
"And that thing is?"
"She stays here and not with her daughter's family. Her daughter is married to the town doctor, who is very good, by the way, in case you have to call for a doctor for one of the guests. They live in the big yellow house at the end of River Street. You can't miss the brass plaque hanging outside." Henry Perkins took a big breath and continued, "The son, you see, has breathing problems so Mrs. Bowdin stays with us because we let her dog stay. The dog causes little Tommy's breathing problems to get worse. Mrs. Bowdin has rather peculiar ideas about her dog, but as long as she pays and keeps coming back, we let her be. Besides, it never hurts to be nice to the doctor's mother-in-law, right?"
Heyes opened his mouth to inquire further when Henry Perkins grabbed his right hand and pumped it once again.
"I see Mr. Jones is here with the carriage. We don't want to keep him waiting in the rain, now do we? Come Mabel, I'm sure we can leave Mr. Smith and Mr. Jones in charge. They came highly recommended. Whatever you need to know, the others can help you with. We'll see you in one month." Mabel and Henry Perkins walked out the door, climbed into the carriage, and gave a wave to the dark-haired temporary manager standing on the porch, while his wet partner coaxed the horse into motion.
~~~*~~~
Late that afternoon
Heyes and Curry were sitting behind the reception desk, playing a few hands of blackjack.
"Almost time for the dining room to open, Thaddeus," Heyes remarked nonchalantly.
Kid looked up from his cards. "Yeah, so?"
"You have to go help in the dining room."
"I do?"
"Yes, of course. I have to stay here and mind the front desk, and you're the expert on dining rooms."
"Just why am I the expert? You're right there eating with me in those dining rooms."
"Yeah, but I'm not the one who gets upset if we don't sample the wares of every one we come across."
"A man's gotta eat regular. You forget that sometimes. Besides, there's nobody in the dining room right now, and with the rain comin' down like it is, I don't think we're likely to get a dinner rush," Kid explained patiently.
"Manuela's in there, besides…" Heyes pointed behind Curry, causing him to turn around in time to observe a tall, thin, well-dressed, gray-haired woman entering the dining room. Following proudly at her heels was a small, light beige-colored animal.
"What was that, Joshua?"
"That was a dining customer," Heyes smirked.
"Very funny; no, I mean the animal with half its fur missing, and what fur it did have was poofy."
"I think that's the dog Perkins mentioned. Now get," Heyes chuckled.
Kid stared narrow-eyed at his partner. "Okay, okay, I'm going, but it don't look like any dog I ever seen."
~~~*~~~
The dark-haired man reading at the front desk looked up from his book.
"YAP, YAP, YAP, YAP, YAP, Growl, YAP, YAP, YAP!"
Heyes peeked in the dining room at the sudden commotion. His partner had one arm around Manuela, examining her right hand as he stood between her and the dining table. He did a double take in disbelief. The dog was sitting upon a tasseled seat cushion at a table place.
"Manuela, you know the steak must be cut up in the kitchen before you bring Beauregard's dinner to the table," the dog's owner admonished.
"Manuela, go take care of your finger. I'll take care of things here." Kid gently nudged the waitress towards the kitchen.
He turned and leveled his controlled blue-ice look at woman and dog. "Mrs. Bowdin, iffin' Beau's gonna sit at the table, where he don't rightly belong, then he better mind his manners if he wants to eat. Otherwise, I'll be happy to take him to the porch where he can gnaw on the bone." Curry pulled the plate closer to him and proceeded to efficiently cut the steak into bite-sized pieces.
Mrs. Bowdin frowned in displeasure. "See here, young man, Beauregard has an impeccable pedigree, better than your lineage, I'm sure. If the help could only manage to follow my instructions, there would be no cause for concern," the matron huffed.
"Ma'am, I'm willin' to overlook the fact that you don't treat Beau as the dog he is since my employer, Mr. Perkins, is okay with things, but I must insist that no one gets hurt." Kid Curry stood with feet shoulder-width apart and fixed both woman and dog with a steady stare.
Heyes straightened his vest. It was time for damage control. He entered the dining room.
Kid extended his left hand to the dog. "Now, Beau, you don't want to bite the hand that feeds you, do you?"
The dog turned from staring at the plate to the man. Blue eyes met blue. He sniffed the hand tentatively, then licked it, causing Mrs. Bowdin to shut her mouth in startlement.
Curry ruffled the ball of poofy beige fur on top of dog's head and pushed the plate of cut-up steak within reach of the hungry animal. "Good dog. Now that we understand one another, enjoy the steak. It sure smells good."
"How is your dinner, Mrs. Bowdin? Is everything to your satisfaction?" Heyes asked, solicitously, approaching to the table. "I'm Joshua Smith, one of the temporary managers engaged by Mr. Perkins. I see you met my partner, Mr. Jones." Heyes shot a disapproving look at the younger man.
"Everything is fine here, Joshua, we just had a little misunderstandin' earlier. Manuela's finger is just nipped, nothin' serious. Mrs. Bowdin and her pet are enjoyin' their excellent dinner, isn't that right?" Jones' voice held a note of authority to it.
Mrs. Bowdin appeared ready to add to the conversation, but thought better of it and nodded graciously to the dark-haired gentleman.
Kid scratched Beau's ears during a pause in the dog's meal. "What kind of dog is Beau, ma'am? I've never seen a dog like him before," Kid asked, genuinely curious.
Mrs. Bowdin's countenance softened as she regarded her beloved companion. "Beauregard, or rather Count Beauregard of Armagnac, is a miniature French poodle. They are not common in the West but are highly prized pets in the civilized cities of the East."
Heyes rolled his eyes at Kid out of sight of the French poodle's owner.
"Does he have some sort of skin condition causin' the bald spots? I mean the fur is growing fine little balls in some places."
"Oh my, goodness gracious, I should say not." Mrs. Bowdin gasped, aghast at the idea.
Heyes turned from the conversation and snorted into his hastily grabbed handkerchief.
Kid shrugged and stroked the poodle's flank. "What he does have is soft, though."
"My good man, Beauregard was groomed by a reputable pet salon before we made our trip. His coat is cut into the latest fashion for the breed. He is supposed to look that way, is considered quite a handsome, champagne male, and is in demand for stud services. He is also high strung and must be handled by individuals who understand his needs," Mrs. Bowdin stated proudly.
The partners gave slight bows in unison to the matron and hurriedly turned from the table. Heyes flicked his eyes skyward then glanced at Curry, who, wide-eyed, mouthed the word "stud."
PING! PING! PING! Thump, thump, stamp, stamp, cough.
"Anybody here?" a deep voice called from the front lobby.
"Mr. Smith, I do believe someone is lookin' for you," Curry sweetly stated.
With a warning look to behave, Heyes turned on his heel and left the dining room.
"Here someone comes," a tall cowboy, standing in the middle of the lobby, announced when he caught sight of Heyes walking out of the dining room.
"Good! Sir, sir, we require a room."
A well-to-do middle-aged man with an expensively dressed lady on his arm strode to the front of the desk.
"We need adjoining rooms that can sleep six - myself, my wife and our four children," a young man called out as he drew a harried brunette with a toddler in her arms close to him. Three young children were clutching her damp skirts.
"Excuse me, but I believe we entered the lobby before you." A black-haired man in his forties indicated his large family, who were sitting on dripping trunks along the front windows. "We should get taken care of first," he demanded.
"Wait a minute," cough, cough, cough, "I'm already sick and I'm soaked to the skin. I need to change into dry clothes as soon as possible. Certainly you can't argue about that." A thin pale man in his fifties pushed through the rapidly converging crowd around the front desk that Heyes had taken refuge behind while he quickly studied the situation.
More bedraggled people were entering the lobby, dragging luggage and trunks. A cacophony of voices created a crescendo of undecipherable sound in the lobby.
The multitudes parted for a large, rugged man wearing a bright yellow slicker as he made his way rapidly to the front. "Folks, just step back and let me talk to hotel manager for a minute. I'll explain the situation and then he can take care of all your needs."
"Hi, I'm Don Marsland, the sheriff in Green River, and you must be the Mr. Smith or Mr. Jones that Henry told me were going to help him and the missus out."
Heyes' brown eyes moved from the shiny star just visible under the opened slicker to the friendly, rugged face in front of him. "It's nice to meet you sheriff. I'm Joshua Smith. My partner is Thaddeus Jones. We're the men the Governor's wife sent. What can we do for you?"
The sheriff pulled the hood of the slicker off his head, wiped his face with a bandana from his pocket, and leaned across the front desk towards Heyes. "The railroad bridge across the river outside of town was washed out this afternoon. The rail loop that crossed the river north was destroyed two weeks ago by an incompetent gang of would-be train robbers. They not only blew up the track, but the train car with the money in it and themselves. What a mess." The man shook his head in renewed disbelief.
Heyes ran his hand through his disheveled hair. "Haven't read about that, sheriff. Do you know what gang it was?"
"Some new gang from across the territory border calling themselves 'The Devil's Chosen,' a wannabe Devil's Hole Gang, but all they succeeded in doing was blowing themselves up. The devil chose them all right 'cos they're going straight to hell."
Heyes maintained a serious expression as he nodded at the sheriff's words while his shoulders slumped in relief.
"So right now, Midwest Railroad's line in these parts ends here, since Midwest hasn't sent a crew to fix the track yet. My deputies, some volunteers and I transported the passengers and their things into town. I've sent Frank to telegraph the railroad, but, meanwhile, until someone can get here to help these folks, you'll have to accommodate the passengers as best you can. Thanks. I've gotta go back out to finish taking care of things. I'll send word as soon as I hear back from Midwest." The big man pulled his slicker closed and turned to wade back through the mass of anxious individuals.
It seemed to Heyes that all the adults in the room starting demanding his attention at once amid a herd of children running around and screaming. He cleared his throat and assumed his leader's voice, "All right, everyone quiet down so you can get to your rooms as quickly as possible."
A few people complied, but the vast majority paid little attention.
Heyes gave one more try at obtaining order before stepping back from the desk and surveying the room slowly. Brown eyes met the laughing blue eyes of his partner, who was leaning against the dining room entrance.
Kid took two steps into the room and whistled loudly. All eyes turned towards the whistler; quiet descended for a moment. The room's occupants converged en masse upon the dark-haired man behind the counter since he was the one who was guarding the register. The cacophony started again.
The crack of a gunshot echoed in the sudden silence. Everyone stood stock still and stared at the smoking gun in the blond man's hand with plaster dust swirling around him. All eyes traveled up to the small hole in the ceiling before fixing once more on the man, who was now twirling his Colt back into his low-slung holster.
"That's better. Hi, I'm Thaddeus Jones and my partner over there is Joshua Smith, and we're managin' the hotel at the moment. If everyone could remain nice and quiet until spoken to and pay attention to Mr. Smith, we'll do our best to get you settled as quick as can be." Kid gave one of his dazzling smiles to ease the tension in the room and nodded to his partner as he crossed over to stand by Heyes.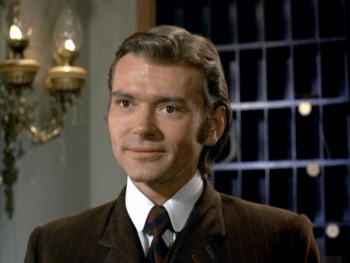 "Thank you, Thaddeus. So we can see what room assignments will work best, please form into the following groups: First, families with children, then people sharing one room and finally singles, who may need to share, depending upon availability," Heyes instructed the now cooperative train passengers.
As the crowd formed into the requested groups, he quietly spoke to Curry, "Your method works well by the side of a railroad track, but now you have a hole in the ceiling to fix, Thaddeus."
Kid looked up at the ceiling and sighed. "I guess you're right." He watched the groups form and added, "Looks like you got things under control; I better get the cook to ready some sort of simple dinner and plenty of coffee - those people will surely be hungry. Be right back to help."
"Mr. Smith?"
Yap, yap, yap, yap.
Heyes shook his head in annoyance as the small beige French poodle darted around his legs. He turned to face Mrs. Bowdin. "Yes?"
Yap, yap, yap.
Heyes shook his leg and glared at the nuisance nipping at his trousers.
Yap, yap, yap.
"Beau, quiet, sit," Curry snapped at the poodle before disappearing into the dining room.
Heyes and Mrs. Bowdin both looked down in surprise as Beau sat quietly next to the reception desk.
"It looks like you have a full house. You may have my room. I know my daughter will be happy to have me stay with her. Perhaps Mr. Jones will take care of Beauregard in my absence."
Heyes looked thoughtfully in the direction of the dining room and then at the anxiously-awaiting, stranded train passengers. "Thank you, Mrs. Bowdin, your room will be needed, and Thaddeus, I'm sure, will be delighted to take good care of your precious pet."
"Good, I don't know why but Beauregard seems to like your partner. Make sure Mr. Jones takes Beauregard outside for his constitutional three times a day. Mrs. Granger is familiar with his breakfast and dinner requirements. Beauregard sleeps on the right side of the bed and doesn't like the covers tucked, but loose."
Heyes' brown eyes widened at the picture of Kid and the poodle sharing a bed and struggled to keep a straight face. He refocused on Mrs. Bowdin's continuing directions "…brushed every evening. I'll have Manuela bring Beauregard's things down."
~~~*~~~
Later that evening
Curry walked into the kitchen, trailed by Beau, poured himself a cup of coffee, and sat heavily down in a chair at the work table.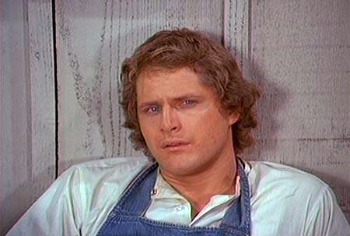 "Well, me and Manuela got everyone settled in their rooms. I finished carrying the last piece of luggage and water pitchers up the stairs, and Mrs. Bowdin is safely at her daughter's house. And thanks, Joshua, for volunteering my dog-sitting services. Is there anything else you'd like to me to do?"
Heyes looked up from the piece of paper he was scribbling on. "Not right now, Thaddeus, but I'm sure you'll have plenty to do in the morning. I'll even get up during the night to answer the bell if anyone needs anything so you can get a good night's sleep. Mrs. Granger and I have been going over our food supplies. You'll need to handle things first thing in the morning while I go place orders and purchase what we'll need, given our unexpected full rooms."
PING, PING, PING.
"Mr. Smith? Mr. Jones?" a booming voice called out.
"It's the sheriff," Mrs. Granger stated.
Heyes and Curry exchanged a brief, concerned look before getting up and slowly walking to the lobby.
"Ah, there you are. I've received a wire from Midwest Railroad. A Mr. Elias Walker is on the way by stage and should be in Green River in two days. He's supposed to take care of the stranded folks' needs. Please let them know the railroad will be helping to make alternate arrangements, or so they say. Just like they said the blown-up track will be fixed as soon as possible," Sheriff Marsland humphed as he glowered at the floor. "Oh, there was also a wire from Mason. He's going to be delayed, but will back as soon as he can. I'm going home now, but if you need anything, Frank will be over at the jail. We'll be happy to help ya." Sheriff Marsland looked tired as he turned and wearily waved good-bye.
Kid whipped around to face his partner as soon as the sheriff was out the front door. "Elias Walker? The same Elias Walker from Midwest who swore he was gonna shove a stick of dynamite up both our…"
"No, it couldn't be. That Mr. Elias Walker was highly placed in the Midwest Railroad Security Department. He wouldn't be going around to small towns to take care of customer relations," Heyes answered with more hope than confidence.
"How many Elias Walkers do you really think work for Midwest?"
Heyes softly groaned as he rubbed his forehead. Suddenly a smile formed. "Even if it is the same Elias Walker, he don't know what we look like, and he'd never expect to run into Heyes and Curry running a hotel in Green River, Wyoming. We're safe enough."
"I hope you're right. You think about it tonight and I'll worry about it in the mornin'. I'm goin' to bed now." Curry opened the door behind the reception desk leading to the Perkins' private rooms, where they were staying. "Come on Beau, time for you to curl up on a rug in front of the fire."
"Uhm, Thaddeus?"
Kid turned with a question in his eyes at Heyes' tentative call.
"Beau, he don't sleep on the floor according to Mrs. Bowdin."
"Where does he sleep then?"
"He sleeps with you, on the right side of the bed, and he like the covers loose, not tucked, which is good, since you don't like them tucked in either." Heyes smirked as he studied the changing expressions on his partner's face.
"No, I don't think so," Kid stated firmly while staring at the poodle looking adoringly up at him.
"Fine, I don't care where the dog sleeps as long as it isn't with me. But, remember, we need her room. She's paying you to take care of that ridiculous dog, and we need them both to be happy since we're being paid by Perkins to keep the customers happy, and the Perkinses are the friends of a friend of the Governor's wife, who we need to keep happy so that the Governor will continue to look favorably on our amnesty."

_________________
Hannibal Heyes and Kid Curry, the two most successful outlaws in the history of the west. And in all the trains and banks they robbed, they never shot anyone.