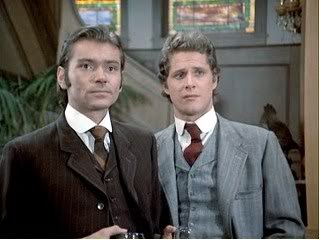 Heyes and Curry are two of a kind working in a full house, in C. D. Roberts' - The King of Hearts and His Joker.
Pernell Roberts as William Bannerman
Vivian Martin as Lavinia Lindsay
Lars Hanson as Leonidas Lindsay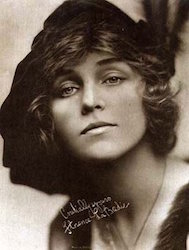 Florence LaBaddie as Daisy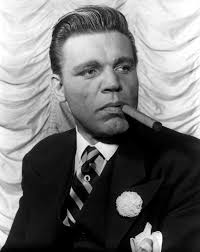 Neville Brand as Ramsey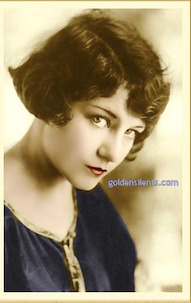 Viola Dana as Maggie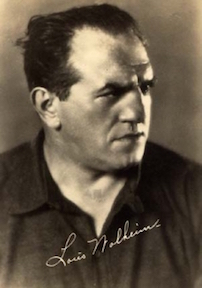 Louis Wolheim as Bryce
Elisha Cook as Arnie
The King of Hearts and His Joker
by C. D. Roberts
The lady read the two letters she held, smiled shyly, and looked up at the two men standing before her, hats in hands. She was young, anywhere from eighteen to twenty years old, dressed elegantly but not ostentatiously, for daytime.
"You both come highly recommended by my elder sister, Mrs. Jennings, and her friend, Mr. Saunders." She sighed; her posture relaxing momentarily. Then she returned to her nervous perusal of the letter.
The lady cleared her throat and repositioned herself in her chair, sitting straighter. She cleared her throat again nervously. "My sister writes she has discussed the remuneration, and you have agreed to the terms my husband authorized."
"My friend and I think the terms are more than fair," Heyes made a slight wave of his hand to include Curry.
She furrowed her brow, and composed herself as if to appear severe, but only managed to resemble a puzzled, wide-eyed, china doll. "I suppose I shall have to rely on my sister's judgement." She paused. "I suppose I should appreciate her taking the trouble to find suitable applicants for the positions." She sighed again. "I really had no idea how I would ever find anyone out here in the middle of nowhere. But, my husband, Mr. Lindsay, says his business in Denver isn't too distant, and he thought this locale would be lovely for our honeymoon. This is only a temporary household, and the positions are temporary as well. That was explained to you, wasn't it?"
"Yes, ma'am," answered Curry.
"And that the positions aren't exactly regular? You two will be required to handle all the household duties of butler, footman, and my personal secretary, and really anything else my husband requires."
"Your sister explained the situation to us before we left San Francisco. She told us you planned to go to New York with Mr. Lindsay in a couple of months."
"That is correct. I realize it all must seem very strange to you. My husband is from the East. I was living with my sister in San Francisco. When he arrived there on a business trip, we met." She blushed. "I really shouldn't tell you all that, but he's a wonderful man and he quite swept me off my feet. My only disappointment is that he must travel for his business and is often not at home."
"What does Mr. Lindsay do?" asked Heyes.
"He does something with insurance I believe." She continued, with a slightly puzzled frown, "He always has a man travel with him as a sort of a guard because he says he has to work with some disreputable men. I never knew insurance was such a dangerous business, did you?"
"I can't say that I knew that either," Heyes said looking at the Kid who shrugged.
She stood and reached for the bell pull. "My husband had some staff from the East travel here whom I am certain you will soon meet. They aren't exactly…" she swallowed, "… well you will see. His regular staff wouldn't travel to Colorado, but I suppose one mustn't be choosy out here."
"I am confident you know your duties." She repeated this in a voice displaying the opposite of confidence. "I imagine there is little I need to tell you. Smith, we'll call you the butler, and you, Jones, the footman."
"I think you can have confidence in us, Mrs. Lindsay," Heyes responded, smiling with superiority at his friend, when he heard their relative positions.
The Kid rolled his eyes.
"Oh, and one more thing. Smith, please return here after you have settled into your room, and Jones, please report to the cook, Daisy, in the kitchen."
The maid arrived.
"Maggie, this is Mr. Smith and Mr. Jones, the new butler and footman. Please show them their rooms."
After Maggie and the boys left, Mrs. Lindsay collapsed into her chair, and exhaled as if exhausted.
&&&&&&&&&&
"This is your room," Maggie announced, opening the door to a room in the attic. She crossed to the opposite side and raised the window. "Lovely day, isn't it?"
"Maggie, I don't suppose you could tell us anything about Mr. and Mrs. Lindsay? At least you can tell us about Mr. Lindsay, you worked for him in the East, right?" Heyes smiled engagingly at the pretty maid.
"She's young," was the abrupt reply.
"We can see that for ourselves," said Curry.
"Look, all I know is he went to San Francisco, and got married —fast. I guess he got suckered by her looks and her superior airs."
"Mrs. Lindsay seems real nice to me," said the Kid.
"Maybe she is, but it's still a rush job, if you ask me."
"You haven't told us anything about him, Maggie. What's he do? Mrs. Lindsay said something about insurance?" Heyes inquired.
"Yeah, that's right, insurance. He travels a lot."
"Anything else you can tell us about him?"
"I don't gossip, Smith." She walked to the door and turned around. "Your uniforms are in the closet. If you need 'em adjusted, take 'em to Daisy, not me. I don't do sewing. See you boys downstairs."
Heyes turned to the Kid. "What do you think? I think she sure jumped on us when we asked about what Lindsay does for a living."
"Jumped on you, you mean. She said they ain't supposed to gossip."
"Maybe so, but I've never heard that stop a maid from gossiping about her employers. I think Mrs. Lindsay's, sister, Mrs. Jennings, was right about Mr. Lindsay. You ever hear of someone in insurance traveling with a bodyguard?" He put his bag on one cot and began to unpack it.
"Well, maybe he's in the insurance business, but maybe he's got an enemy. It's possible." Curry sat heavily on the other cot.
"Just remember, Kid, that when Soapy introduced us to Mrs. Jennings he said he thought there was something funny about Lindsay. And he's had lots of experience; he can smell a crook."
"It's interestin', isn't it? Mrs. Jennings is a friend of Soapy's, she knows what he was, and goes to him for help, but she's worried about her sister being married to Lindsay."
"I suppose rubbing elbows with a retired criminal is, well, stimulating. I think those society types enjoy flirting with danger—when it isn't dangerous. That's a lot different from having your younger sister married to someone who's a crook."
"Uh huh.  And Soapy said those society folks liked Lindsay, that Lindsay fit right in with the Upper Crust; knew all the right people and was in demand; a real ladies man, too. Mrs. Jennings said he was good-lookin'…"
"The difference is, they thought he was a legitimate businessman. Mrs. Jennings wasn't suspicious until she couldn't discover Lindsay's source of income. Until then he was the most charming, sophisticated, well-spoken man—and the most handsome she had ever seen."
"Sounds too perfect, if you ask me."
"Jealous?" Heyes grinned.
"Nope. I'm just sayin'. Someone could be all that and be straight. But Soapy said there was somethin' not right. He just couldn't put his finger on it." Curry removed his boots and scratched one foot. "With Lindsay gone how are we gonna figure out anythin' about him even if there is somethin'?"
"Kid, I expected better from you. We're servants. We'll have access to every room in the house. That should include his personal office and his bedroom. All I need is a short amount of time to go through his papers to see what his business really is, and if there is anything irregular about it."
Curry changed the subject. "I'm not too sure about this butler kind of work. What if the others figure out we don't really know what we're doin'?"
"How hard can it be? We answer doors, serve food; you've seen what those men do at Soapy's house. Just act like you know what you're doing. Anyway, from what Mrs. Lindsay said I gather the rest of the staff aren't exactly the best at what they do. Look at Maggie."
"I did. She's real pretty, ain't she?"
"I wouldn't get my hopes up on that score. She don't seem the friendly type."
"Suppose you're right." Curry laid back, head on the pillow, hands under his head and stared at the ceiling.
"I wouldn't get too comfortable. Remember, we've got a real job to do." Heyes went to the closet, took a uniform off a hanger, and threw it on the Kid.
&&&&&&&&&&
Heyes pulled on the stiff starched-white collar around his neck as he walked down the hallway. He opened a door, looked inside and closed it, shaking his head.
He quietly walked over to the next door and tried it. The door was locked.
"Smith, or maybe I should call you Mr. Busybody, aren't you supposed to be reporting to the Missus?"
Heyes turned. "Why Maggie, you're so quiet I didn't hear you come up behind me. The parlor is…"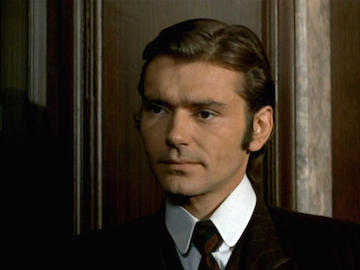 "Right there," she pointed, "as if you didn't know it."
"Now Maggie, I'm just curious about the house; I am new here."
He walked to the parlor door, smiled at Maggie and opened it. After he closed the door behind him, Maggie continued on with her work, muttering to herself.
Mrs. Lindsay raised her head from a book, slightly flustered.
"Mr. Smith."
"I think that's Smith, ma'am," he corrected her gently.
"Oh, yes. I am sorry. Smith I would like you to talk to our coachman, Byrnes. I don't believe he was entirely sober yesterday when he drove me into town. Mr. Lindsay isn't here, and I confess I don't know how to confront him." She blushed, apparently embarrassed by the subject.
"I'll talk to him, ma'am."
"Thank you, Smith. I've never had to chastise anyone for—well for that—before. I wouldn't know where to start." She smiled at him in innocent gratitude, and returned to her book.
&&&&&&&&&&
Heyes entered the barn. A thickset man was sitting on a bale of hay, bottle in hand. He had a day's growth of stubble on his face, and a scar that ran on his right cheek from the bottom of his eye to his chin.
Heyes neared him quietly as he raised his bottle.
"Byrnes!"
The man stopped and turned to Heyes. Heyes grinned, eyes dancing dangerously.
"Mrs. Lindsay doesn't like you drinking on the job."
"Who's gonna stop me? You?" He stood threateningly.
Heyes moved rapidly. With one hand he snatched the bottle while with the other he landed a right cross on the man's jaw. Byrnes toppled over onto the hay. The downed man struggled to raise himself, woefully groaning far in excess of what a blow like that should have elicited. "Give me a hand."
"Nope." Heyes kept his distance.
Byrnes suddenly twisted up and lunged forward, revealing a knife in hand.
Heyes pulled a gun out of his jacket's inner pocket. He grinned as the man stopped as abruptly as he has begun, dumbfounded.
"Sit down Byrnes. Let's talk."
Byrnes sat on the bale and rubbed his jaw, ruefully. "You're a good one, you are. You sure got the jump on me. Who are you?"
"New butler. Name's Smith."
"Smith? And you're a butler?"
"Why not? If you can be a coachman, I can be a butler. You like being coachman, don't you?"
The man nodded, still rubbing his chin.
"You wanna keep your job, right?"
"You can't fire me and Mr. Lindsay won't. So, you can do your job and leave me here to do mine the way I like."
Heyes was slightly taken aback. "How do you know Mr. Lindsay won't fire you?"
"I just do. He ain't gonna fire me or my wife, Maggie. He knows better than to do that. You can go ahead and tell him you saw me drinking. It won't make no difference."
"It makes a difference to me, Byrnes. As butler, I'm in charge here. You're not gonna drink on the job again. If you do, you'll be dealing with me, not Mrs. Lindsay and not Mr. Lindsay."
"You'd better watch your back, then, Smith."
"I don't have to. My friend's the new footman. You haven't met him yet. When you do, you'll find you're the one who has to 'watch his back.'" He looked steadily at Byrnes, exuding an air of menace, until Byrnes lowered his eyes and nodded.
&&&&&&&&&&
Curry stood stiffly in the kitchen watching as a woman seated by a table sewed his jacket. She tied a knot, bit the thread and handed it to him.
"There you are, Jones, you're all set now."
"Thanks, Daisy." He put on the jacket. "How do I look?"
"Handsome, if you ask me." Curry reddened at the unexpected compliment.
"What's a matter, sweetheart? Too forward for you? I speak my mind; you'll get used to me—I hope." Daisy leaned towards him.
He instinctively stepped back, looking surprised.
She rose and brushed the front of her dress. "Oh, alright, then. You look just like a proper butler."
"Well, that's nice, but I'm the footman. My friend's the butler."
"Butler, footman, what's the difference, anyway? Come to think of it, what is the difference, Jones?" She removed her thimble and put it, along with her other sewing implements back in a little basket.
"Well, my friend, he has more experience."
"Oh, so it's a seniority type of thing, is it? I figure that means you both answer doors, and serve the table, but he sort of runs things and tells us what to do because he knows more, am I right?"
"Yes, that's it exactly." Having recovered his composure, Curry now began a little mild flirting on his side. "You know, Daisy, you're a lot younger than I thought the cook would be. And a lot prettier."
"We're all young here," she laughed.
She turned her attention back to the oven. "Oh, rats!" She opened the oven door handle with a towel and smoke billowed out. She hurriedly pulled a pan out from the oven. "Thank goodness, I caught that just in time." She put the pan on the counter. On it sat a pair of somewhat homely, overly brown loaves of bread, still smoking. She waved her towel over them.
"I'm sorry about that," Curry began to apologize. "If I hadn't distracted you." She smiled broadly and he began again. "If you weren't sewin' my jacket…"
"Sweetheart, don't you worry your pretty head about it. Even if you hadn't asked me to sew that I probably would have forgot my bread for something else. It'll be fine. I'll just scrape those extra brown spots off and no one will know the difference."
"You sure?"
"Sure, I'm sure. That little Mrs. Lindsay only pecks at her food like a bird. All the cooking I do and she hardly has any appetite. I can't imagine what a man like Mr. Lindsay sees in a thin tiny stick of a thing like she is," she added, turning cross at the finish.
Daisy brightened immediately. "But now you, sweetheart, you're a real man. You look like you would be interested in a real woman."
She neared him as she spoke, stood on her toes and almost brushed her lips against his.
"Daisy!"
Daisy and the Kid turned to see a short man, bristling like an enraged rooster, who had entered through the kitchen door.
"Arnie! Arnie, this is the new footman, Jones. Jones, this is my husband, Arnie. He's a handyman for Mr. Lindsay."
"Your hu—Nice to meet you." Curry held out his hand.
Arnie ignored Curry's hand, addressing Daisy instead. "You start cheating on me with this bird and you'll regret it, Daisy." He flexed his hands into fists, and raised himself on his toes, chin pointing up.
"Arnie, I was sewing his jacket for him. Mrs. Lindsay's orders."
"She's tellin' the truth." Curry walked within an inch of the short, bantam cock of a man, and looked down at him. Arnie snorted, relaxed his fists, and backed away.
Arnie grunted. "Daisy, I'm hungry. Where's my lunch? Or were you so busy sewing for this fella you forgot to fix it?"
"Sit at the table and I'll bring it, you big lug." She ladled out a brown gelatinous substance into a bowl. "Jones would you care for some food? You must be hungry too."
"Thanks, ma'am." He sat across from Arnie. The two men continued to stare at each other.
Daisy brought two bowls over. She tore off the burnt ends of the bread and gave each a piece. She stood at the end of the table, bent and faced Curry, and gently placed one bowl in front of him, while with her other hand behind her she let the second bowl fall in front of her husband.
Arnie grabbed her wrist tightly.
Curry stood. "Let her go, Arnie. I don't like to see a man treat his wife like that."
"Don't you tell me how to treat my wife."
"Ow! That hurts, you clod!" Daisy slapped Arnie hard in the face. "See how you like it!" He started to rise. "Don't you even think it…" she warned him, picked up a tea kettle, and waved it in a threatening manner. "You sit there and eat your lunch." She turned to Curry. "You too! And don't you go and tell my husband how to treat me."
Arnie nodded and dug in.
Curry blinked and sat down again. He and Arnie glared at each other. They spooned meat glop from the bowls and chewed it. And chewed. And chewed.
&&&&&&&&&&
Hannibal Heyes stood in front of Mrs. Lindsay. She sat at her desk, and held a letter in a slightly quavering hand. When she spoke it was almost beseechingly.
"This is from my husband. He writes that he will return home tomorrow with Logan. Logan is the man who travels with him to provide protection. In addition, there will be a guest for dinner who will stay the night. We have to arrange the dinner for ALL of them, and a room for this guest. It seems…so much to prepare for, our first dinner party…" Her eyes teared up. "You do know what needs to be done?" she asked.
"I'll make sure Maggie has a room ready."
"But the meal!"
"I'll tell Jones to get the table ready," he smiled, "and I'll tell Daisy about the meal. Do you know what you want to serve?"
"I…you go tell them, and I'll make a menu."
"Alright, I mean yes, Mrs. Lindsay." Looking over his shoulder as he left the room, he saw her take writing paper out of a desk drawer and study the blank sheet carefully. "I'll make certain that everything is taken care of," he reassured her. He shut the door behind him.
As Heyes stepped out of the parlor, Curry beckoned him. "What did you find out about Lindsay?"
"Nothing."
"Nothin'? Are you kiddin'?"
"I've been too busy to look for Lindsay's papers. But, I think I know where they are. One of the rooms is locked. I think it's his study. We'll break into it tonight. We're bound to find out something."
"Good, because I'm ready to leave. The cook's flirtin' with me…"
"Since when was a woman flirting with you a problem?"
"She's married. He husband's name is Arnie and he works here as a handyman."
"So?"
"He's jealous, and she's a terrible cook," Curry said glumly.
Heyes grinned at Curry's woeful countenance. "Now I see why you want to leave. Well, we can't. At least not for a couple of days."
"Why not?"
"I, uh, I promised Mrs. Lindsay her dinner party would turn out fine." Heyes appeared somewhat discomforted.
"Are you sayin' that even if we find out somethin' tonight, we're gonna stay for a dinner party?" Curry gave Heyes an odd look. "You feel sorry for her, don't you?"
"It's not that. It's that I gave my word."
"Sure, partner."
"Kid, we'll leave day after tomorrow. We shouldn't have to stay any longer if we can get into that study. There's got to be something in there on him or he wouldn't keep it locked up. Byrnes implied there's something Lindsay wouldn't want people to know.
"Who's Byrnes?"
"The coachman. He's married to Maggie by the way. He's a drinker. I had a little discussion on temperance with him."
Curry grinned. "I bet."
"But," Heyes continued, "he said something that's been troubling me. He said Lindsay would never fire him, no matter what he did."
"Maybe Byrnes is blackmailin' him."
"That's what I thought. But that means Lindsay has done something to be blackmailed about."
"Guess we'll have to find that out." Curry paused. "What about this dinner party?"
"Lindsay's bringing a guest and one other man is staying in town, joining them for dinner. You get to set the table for the big party. And, you get to play waiter." Heyes grinned from ear to ear and slapped Curry on the shoulder.
"What?"
"That's your job, being footman." Heyes rubbed a finger on a side table, and examined it. "You don't happen to know where Maggie is, do you? She has to make up a guest room."
"Exactly what job do you have?" Curry asked, irritably.
"Me? You could say I'm chief of staff. My job is to make sure everyone does their jobs."
&&&&&&&&&&
Heyes and Curry crept down the stairs to Lindsay's office. Curry kept watch while Heyes crouched down, and took his lock pick out of his boot. He began to work the lock under the knob. Moments later, he gingerly tried the door. It didn't creak and he opened it enough to enter, followed by Curry who positioned himself as lookout.
The desk was sparsely decorated with an inkwell, pen and blotter. No papers lay in the open. He opened the three drawers on one side of the desk. Empty. He shook his head at the Kid. He glanced around. He walked to the painting on the wall, looked behind it, and shook his head again. Curry shrugged and returned to observing the hallway.
Heyes returned to the desk and examined it a second time. There was a small center drawer of the kind used to store pencils, pens, stamps and other small items used in the art of writing. He tried it. It was locked. He raised his eyebrows, looked up, and nodded at Curry.
He deftly worked the desk lock. Inside was one singular item. Singular as in unique and it was definitely unique. It was a peculiarly shaped piece of metal. He brought it towards Curry for him to examine. Curry indicated he had no idea by shaking his head again. Heyes opened his mouth again but Curry waved his hand to shush. He pointed down the hall and then pulled the door close, but left it ajar to peer out.
Heyes replaced the piece of metal, locked the desk and returned to Curry's side. The two men stood tense and alert as something shuffled nearby and brushed the door. Curry peered out and, seeing the back of a man wobbling unsteadily towards the front of the house, opened the door wider for Heyes to see.
Eventually, the front door could be heard opening and closing.
"Byrnes?" asked Curry.
"Yep, he must have been paying Maggie a visit."
The two returned to their room, where a disgusted Curry started to unbutton his shirt. "That was a waste of time. We didn't find anything. No safe and the desk was empty, 'cept for that piece of metal."
"I think we found out a great deal, partner." Heyes was grinning like the cat who drank all the cream.
"How do you figure that?"
"First Lindsay's got plenty to hide about himself if he keeps nothing in a locked room except for that piece of metal."
"Yeah, that was weird. Why lock the room and why lock that piece of metal in the drawer. It don't make any sense."
"It makes plenty of sense. That's a very important piece of metal. Genius, pure genius." Heyes' voice brimmed with admiration as he paced the room.
"You know what it is? You've seen one before?"
"Nope, but I know what it's for. It's for recording the combination of the tumblers of bank safes—the big ones."
"Whoa, Heyes. That means Lindsay is a bank robber."
"Oh, not merely a bank robber, a master criminal. Like I said, that piece of metal is genius. I wish I'd thought of it."
"Takes one to know one, I suppose. Are you sayin' Lindsay's a bigger genius than you are?"
Heyes quit pacing. "Of course not. I said I wished I thought of it, but there's a reason I didn't."
"Yeah, like what?"
"Like you gotta have a gang with patience to use something as precise as that. So there's no reason to come up with that otherwise."
"We waited when you worked tumblers. We were patient."
"The Devil's Hole Gang was never THAT patient. Those safes were small safes, Kid. One night jobs. You have to break into a bank more than once to use this. You use that metal to make a record of complex dials. You can't do that in one night. I don't picture Wheat or Kyle agreeing to a job like that, do you?"
"Suppose not," Curry admitted.
"This explains everything. The servants here are terrible servants because they are actually Lindsay's gang. He has to travel with a guard—protection—he must have enemies, maybe other criminals he's crossed."
"Or maybe the fellow he travels with is his partner," Curry offered.
"Could be. And he, or they, won't fire Byrnes because he's a member of the gang, and he knows too much."
Curry whistled. "Arnie too. And, that's why Maggie wouldn't talk about Lindsay."
"Right, not because she doesn't know anything about him, but because she knows more about him than she wants us to know."
"Then Maggie and Daisy are molls. No wonder Daisy can't cook."
"We still don't know what they're up to out here. It's gotta be something big. Maybe Lindsay thinks he CAN rob the Denver Mint. Maybe the guest is some local crook the gang plans to work with." Heyes' eyes widened from the excitement. "Imagine."
"Heyes. Heyes!"
"What?"
"We don't do that no more."
Pricked by the Kid, a deflated Heyes returned to reality. "I know. It's just that the possibilities that device presents…the temptation…"
"Heyes, never mind the temptation, what do we do if this local crook knows us?"
"Make sure he doesn't tell Lindsay who we are."
"How do we do that?"
"Don't worry, I'll think of something. I always do."
"Great, a Hannibal Heyes plan." Curry rolled his eyes.
&&&&&&&&&&
The morning sun shone through the windows as Maggie bustled about the house to prepare the guest room. Daisy was in the kitchen surrounded by pots and pans and food that she would soon despoil. Arnie was outside with Byrnes, where they worked as little as possible. The Kid and Heyes were in the dining room where they sorted out tableware.
"You can't say I never helped you in your hour of need." Heyes vigorously polished a silver fork, held it up to the light, and polished it again.
The doorbell rang.
"That's your job." Curry had laid out several forks of varying sizes by a china plate in front of him, and was trying the forks out in different positions.
"Uh huh." Heyes tossed him the polished fork.
Curry put the fork down by the others. "They make another size?" he questioned in disbelief.
&&&&&&&&&&
Heyes answered the door. The man outside had his back towards the door and was observing Byrnes and Arnie.
"May I help you?"
The man turned and Heyes found himself facing William Bannerman . Both men looked equally surprised.
"Mr.…"
Bannerman cut him off.
"Royce. Benjamin Royce. My card."
Heyes took it automatically. "Please come in." He allowed Bannerman to enter and shut the door after him, glancing around to see if anyone else was present.
"Mr. Ba…"
Again Bannerman cut him off. "My name is Royce while I am here. More importantly, what are you doing here? I was under the impression you and your partner had gone straight. Should I be disappointed to see you here? I would rather not think that my eloquence in your favor to the governor of Wyoming has been in vain."
"It's not what you may think. My friend and I are here on a job."
Bannerman looked at him significantly.
"Not that kind of a job. We don't work for Lindsay."
Bannerman raised his eyebrows. Heyes explained. "I'm the butler and my friend is the footman."
"You'll have to forgive me if I say that doesn't alleviate my suspicions. Arnie Dowling is the handyman and Mike Bryce is the coachman. Both men have criminal records that could fill a cabinet. Do tell me more."
"There's a good reason we're here. Mrs. Lindsay's sister hired us to find about the man her sister married. She's worried."
"With good cause. Hadn't you better take my hat and coat? After all you are the butler." He turned and shook his coat into Heyes' hands. "Then I presume I can rely on you to introduce me to Mrs. Lindsay as Mr. Royce?"
Heyes hung the coat and popped the hat on the hook above it. "Follow me."
&&&&&&&&&&
"Mr. Benjamin Royce." Heyes read the card he held. "Benjamin Royce, Imports/Exports."
Mrs. Lindsay stood holding out her hand. "Mr. Royce."
Bannerman cupped the delicate hand in his large one and placed his other hand on top of it. "Mrs. Lindsay, I am genuinely charmed to meet you."
Mrs. Lindsay blushed appropriately. "Please, be seated. I must apologize, but my husband has not returned to town. I am expecting him today, but not until the evening."
Heyes, not being dismissed, stood while the two talked. Occasionally Bannerman looked towards him and back to Mrs. Lindsay, a thoughtful expression on his face.
"I did travel here with the express purpose of meeting with your husband to discuss business."
"Did you?" The very becoming puzzled doll look was back. "I am confused. Do you mean you know my husband and arranged to meet him here or that you wish to be introduced to him?"
"I have never met him before, but I have heard much of him, and have a great desire to meet such a successful man."
"You do?"
Bannerman held up his hand. "Mrs. Lindsay, your butler is present."
She only looked more puzzled.
He leaned forward and whispered, sotto voice, "He may have other tasks to perform."
"Oh. Oh! Yes, I see. Smith, please help the others with tonight's preparations."
&&&&&&&&&&
"Guess who's here?"
"Who?" Curry had all the plates on the table now. He was busy arranging silverware.
"Are you sure the knives go there?"
"Well, there's always somethin' that goes across the tops of the plates in those fancy restaurants. There's less of the knives than the forks and the spoons, so I figure it must be them. That way the forks and spoons have plenty of room at the sides of the plates."
"That's good thinking. Bannerman's here."
"Bannerman! You mean George Bannerman?"
"Nope, his son, William, the one we met at the revival."
"That's a relief."
"A relief?"
"Well, he likes some crooks, right? And he liked us."
"Because he thought we were going straight. But now he's not so sure, seeing us here."
"He knows about Lindsay?"
"Why else would he be here?"
"Is he here to arrest Lindsay or just have dinner with him?"
"Uh, good point. When I left the parlor he was telling Mrs. Lindsay he wanted to meet her successful husband. With him you can't tell, he may really only want to meet him. Maybe he can't arrest him, if he doesn't have enough evidence. I'm going back, and I'll see what I can find out. The least I can do is try to convince him we're not with Lindsay."
"Yeah, don't let him get the wrong idea and think we're in the business again."
&&&&&&&&&&
When Bannerman left the parlor, Heyes was waiting.
"She's a delightful lady, don't you agree?" asked Bannerman. "I confess I would so like to be present tonight, especially as Fast Frankie Ramsey is invited; mind you that isn't the name he is currently using. I believe he goes by Samuel Stanley." Ignoring the shock of recognition on Heyes' face at the name, Bannerman continued, "Much as I tried I could not convince the charming Lavinia, Mrs. Lindsay, to extend a dinner invitation to me for tonight's little repast."
"They're newlyweds and he's a lot older than her. She doesn't like to do anything without consulting him," Heyes said.
"What do you think of Leonidas Lindsay?"
"Leonidas? People are actually named Leonidas? Wait a minute. Leonidas Lindsay? You mean Lindsay is Leonidas Lawrence? The guy who masterminded the Metropolitan Bank heist?"
"Oh come now. You mean you genuinely had no idea who he was?"
"Like I said, neither one of us has met him. We were hired by Lavinia's sister, Mrs. Jennings, to find out more about Leonidas. We've only been here a couple of days." Then Heyes admitted, "We did figure out he was a bank robber."
"Go on. How did you do that in only two days?"
"We examined his office."
"I sincerely doubt he keeps records of his robberies." Bannerman's voice dripped with sarcasm.
"No I found a piece of metal. It's unique and I've never seen one before, but I can guess what it does."
"Ah, you found his 'little joker.'"
"You know about it."
"Of course I do. The agency knows what he does and how he does it, but no one has been able to connect him directly to the crimes. No one can prove he is more than a wealthy man in society, albeit with no known source of income, highly sought after as a guest, friends with many of the best people. He is an incorrigible womanizer, but that is hardly a crime."
"He must have some enemies if that's true," Heyes observed. "After all, he travels with a bodyguard."
"Logan, yes I know. You travel with the Kid."
"The Kid is not my 'bodyguard.'"
"I stand corrected. However in other ways, Lindsay's not as foolhardy as you." Heyes looked offended but Bannerman ignored him. "He breaks into a bank in advance and places the joker to record the tumblers, and later retrieves it, but he's never present during the actual robberies. He rehearses the men in their parts before the heists. He's so successful that other gangs hire him to plan their robberies. You're clever Heyes, but not the genius Leonidas Lewellyn Lawrence is."
"Leonidas Lewellyn Lawrence? He only changed Lawrence to Lindsay? Going around with a name like that sure isn't going to attract attention." It was Heyes' turn to wax sarcastic. "Not in the least a foolhardy thing to do. Anyway, I worked in a different kind of situation, that's all. The West is different than the East."
Bannerman laughed. "Now I'm convinced. You never have met him before and you're not planning a robbery with him. You're jealous. You never thought of something like the joker, and you didn't consider being a master planner of robberies for hire to other gangs."
"Don't be ridiculous, Bannerman. Do you actually think men like the members of my gang would work for someone who wouldn't ride with them and share the danger? I never asked them to do anything I wouldn't do myself and they knew that. I had their trust. And anyway, a lot of planning was needed for our robberies. I'm proud of the work we did."
Bannerman was grinning broadly at this conclusion.
"I meant…" Realization dawned on Heyes. "You wanted me to say that."
"Absolutely. It was worth a little harmless insult to your intelligence and abilities to hear you admit you are proud of your 'accomplishments'. I always think the successful criminals take real pleasure in what they do. I respect that."
"I have your respect, then?"
"Certainly." The two men were at the door now and Bannerman was retrieving his coat and hat. "Did you have to pick any locks to find the joker?"
"Certainly." Heyes grinned as he mimicked Bannerman.
"By the by, I noticed that La-Mrs. Lindsay has a high opinion of you. She praised you with open good faith after I maneuvered the conversation into a brief discussion of her servants. See if you can obtain an invitation to dinner for me for tonight." He tipped his hat at Heyes, and left.
Heyes knocked on the parlor door.
"Come in."
"Pardon me, Mrs. Lindsay, but I was wondering if I should tell the cook and the footman to prepare for one more for dinner."
"Why would you think that?"
"Mr. Royce mentioned he wished to discuss business with Mr. Lindsay. Perhaps, I jumped to conclusions, but wouldn't this be a good business opportunity for your husband?"
"Oh, but we just met. I don't believe it would be correct to invite someone I know only on such a brief acquaintance to a dinner party."
"Mrs. Lindsay, if I may make a suggestion?"
"If it will be of any assistance, please do." Her china-doll eyes opened wide.
"Rely on your instincts, not on what you think the rules of society are."
She reddened. "I wouldn't want to do anything Mr. Lindsay would disapprove of, or my sister."
Heyes shook his head slightly. "I don't think Mr. Lindsay could disapprove of anything you do. You aren't the type of person anyone could accuse of improper behavior. All you need to do is be yourself. Just now, Mr. Royce remarked on your unaffected charm."
"Did he? Well, perhaps I should write and extend an invitation to him for dinner. That is, it could be helpful to my husband to broaden his business connections. If I don't invite him, Mr. Lindsay may lose the opportunity, and, you are correct, my husband is more important than any rule of introduction my sister may worry about. I have my own life, now. Yes, I have decided; I will invite him. I think Mr. Lindsay will be pleased." She went to her desk and began to write.
"You will see this message is delivered to Mr. Royce."
Heyes left, smiling.
&&&&&&&&&&

_________________
Hannibal Heyes and Kid Curry, the two most successful outlaws in the history of the west. And in all the trains and banks they robbed, they never shot anyone.