If there's somethin' strange in your neighborhood, who ya gonna call? One really bright little school gal decides to call Hannibal Heyes and Kid Curry! Find out what kind of help she needs from our two favorite reforming outlaws in, A Shadow in the Night by Little Bluestem.
Hugh Jackman as Sheriff Jake McCloud
Joshamee Gibbs as Major Garfield McCloud
Maisie Williams as Lizzie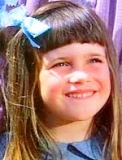 Lindsay Sydney Greenbush as Maizie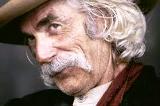 Sam Elliott as Ned the Bartender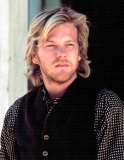 Kiefer Sutherland as Billy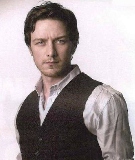 James McAvoy as Joe
Christian Bale as Cal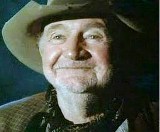 Walter Brennan as Cookie
Drew Barrymore as Millie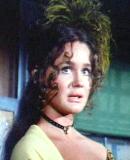 Belinda Montgomery as Gert
Patricia Arquette as Miss Kathleen Sullivan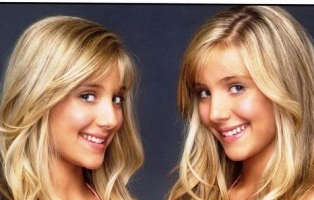 Sarah and Rachel Macon played by Milly and Becky Rosso
Melissa Sue Anderson as Clara
A Shadow in the Night
by Little Bluestem
Two men were seated at the cluttered table in a small, untidy kitchen. On the table lie the remnants of a meal, dirty dishes, a decanter of brandy, and two half-full goblets.
The younger of the pair was a tall, lean man in his early thirties, with a hardened, weather-beaten face and a square jaw trimmed with thick sideburns that almost, but did not quite, meet at his chin. As he reached across the table to lift the decanter and pour a measure of the amber liquid into each of the two goblets, a sheriff's tin star glinted from his black leather vest.
The other man was an older version of the sheriff in both facial features and physique. Still lean despite his age, his salt-and-pepper hair hung almost to his shoulders. He too sported extravagant facial hair, his luxurious mutton-chop sideburns longer and thicker, and almost completely snowy white. Incongruously, the older man was clad in the full dress uniform of a Confederate Major, complete with a long sword strapped to his side. Although obviously once resplendent, trimmed with gold braid along the sides of the pant legs and a fringed gold sash, the uniform was threadbare at the cuffs and collar and somewhat moth-eaten.
"Don't be such a sissy, Jake!" drawled the man in uniform in a thick southern accent. "There's good money to be made in this transaction! Money we need to win this war."
"But Uncle Garfield," protested Jake, "the War's over. It's been over since I was a kid, for Pete's sake."
"You bite your tongue, boy. I just thank the Lord your pa's not alive to hear you talk like this!"
"I'm sorry, Uncle Gar, I didn't mean anything by – "
"Now listen, son," replied the older man as he lifted his glass to his lips and took a sip. "Y'all never had a problem helping me and mah men with any of the previous jobs we've pulled. It's the reason I had y'all made sheriff in the first place! Are y'all growin' a conscience or just scared of gettin' caught?"
"Those other jobs were small – no one ever even knew about 'em. It's just that this scheme is a bit, well…grandiose."
The major took another swig of his brandy before answering. He held his nephew's gaze steadily and spoke fervently, "Y'all gotta think big if y'all want to make a difference in this world! It's all figured. Mah men are collectin' the – er – merchandise – from the school right now, even as we speak. You'll lock 'em up in the jailhouse, then we'll go fetch the rest at the saloon. The train'll be here at ten. It'll be nice and dark by then and all the good citizens of Middleton will be snorin' in their beds. Our buyer in Mexico will pay top dollah, so we'll finally have enough money to buy guns, ammunition, supplies. This time we're gonna show those Yankees what we're made of." His pale blue eyes glinted as he added with a defiant shout, "The South's gonna rise agin!"
"But what if someone sees them in the hoosegow before the train gets here?" whined Jake.
"Who's gonna see them in that godforsaken backwater you call a town? Why anyone would build a flush school like that in this little burg is beyond mah comprehension. Like I said, all the good citizens will be in bed, and all the bad ones'll be with us!"
"What about the saloon? There might be some fellas there from the Rocking K. And then there's Ned. He keeps a sawed-off shotgun under the bar. Let's just stick with the school and forget the saloon."
"Oh now, don't y'all go puttin' no spokes in the wheel! That'd cut into our profits considerable! I promised two dozen and I'll deliver two dozen. Ain't nobody gonna be in there on a Tuesday night but Ned, and he ain't no match for all of us, even with a sawed-off! You're frettin' like an old maiden aunt. Now git – they'll be at the jailhouse soon and they'll need you to open up the cells."
"Yes sir, Uncle," Jake answered, jumping up from the table. He grabbed his tan Stetson off a peg on the wall and hurried out the doorway as the uniformed man reached for the decanter and poured himself another drink.
~~~~~~~~~~~~~~~~~~~~~~~
A polished brass sign with fancy lettering reading "Middleton Private Girls' Academy" graced the top of the wide wooden veranda of a four-story, Gothic-revival style brick building surrounded by a green lawn with beds of flowers and several shade trees.
About twenty girls in light summer frocks, ranging in age from six to sixteen, were seated on several quilts spread out on the lawn, enjoying a picnic supper. Some of the girls were nibbling on sandwiches and tea cakes, others sipping lemonade. A handful played a game of croquet. A primly dressed but pretty blonde woman in her mid-twenties glanced at the sky, where the reds and oranges of a setting sun heralded the onset of dusk. She lifted up a small gold-colored watch pinned to her bodice and glanced at the time.
"Girls!" called the young woman, clapping her hands together, "it's getting late. Time to clean up and go inside. We'll have some music before it's time for bed."
"Awwww, Miss Sullivan do we have to?" the youngest girl asked, a rosy-cheeked six-year-old in a pinafore wearing an oversized bow in her chestnut brown hair.
"Indeed we do, my dear," answered Miss Sullivan, her gentle smile belying her stern tone, "just because Term is over and most of the girls have gone home for the Easter Holiday doesn't mean learning stops for those of us left behind! In fact – "
Miss Sullivan never finished her sentence, but instead froze in place, eyes wide in fear. Suddenly and seemingly out of nowhere a large group of horsemen rode into view and cantered right into the throng of girls. Pandemonium in petticoats reigned as the pupils attempted to run from the chaos. Men whooped and shouted, some firing their six-guns into the air. What was left of the picnic was soon trampled under the horses' hooves. The girls screamed in terror as the men began scooping them up onto their horses, some thrown over the pommel like sacks of flour, other more fortunate captives winding up seated in front of their abductors, but all were shrieking and kicking and flailing with all their might. One rider managed to grab a second girl and hollered to the others, "Lookee here, boys! Two at the same time!"
Miss Sullivan caught up the littlest girl in her arms and made a desperate dash for the safety of the school building, but she wasn't very fast in her full skirts and certainly no match for a man on horseback. She hadn't gotten more than five feet when she too was hauled up onto a horse, still holding her young student in her arms. As swiftly as it all began, the melee ended in a thunderous cacophony of pounding hoof-beats, masculine whooping, and feminine screaming as the men spurred their horses away from the school, leaving only broken dishes, scattered food, and crumpled blankets in their wake.
~~~~~~~~~~~~~~~~~~~~~~~
The sky was darkening as two figures rode into the sleepy little town, dusty from the trail and glancing about, checking out the situation warily. No one else about, either on the street or the boardwalks lining it on both sides. As they passed by the sheriff's office, their eyes were drawn to the sign above it, which read, "Middleton, Texas Sheriff's Office. Sheriff Jake McCloud."
"McCloud," murmured Heyes. "We don't know anyone name of McCloud, do we?"
"Nope," answered his partner laconically, blue eyes scanning the other businesses: blacksmith, undertaker, millinery shop, stage depot.
"See," said Heyes, "I toldja it was worth it to push on to Middleton. I'm for a cold beer and a hot bath. Where's the hotel?" He turned to look up and down the street.
"Ain't no hotel, Heyes," replied his partner. By now they had reached the end of the street. They reined their horses around to head back the other way.
"There's gotta be a hotel. Maybe we just missed it."
"Nope. No hotel. And there don't seem to be no people neither," the Kid complained grumpily.
"Hey, there's a side-street. Maybe it's down that way," offered Heyes optimistically. The pair turned their horses and traversed the secondary road, passing a few houses, a general store, a telegraph office, and 'Ma's Homestyle Café,' with blinds drawn and a hand-lettered 'Closed' sign in the window. They finally came to a saloon at the end of the road.
"Well, at least there's a saloon," Heyes said cheerfully. "Let's go in and cut some of the dust from our throats with a nice cold beer. Maybe they've got some grub, too."
But as they reined in their horses in front of the saloon, they noticed a sign hanging from the saloon's window as well.
"Closed for Lunch?!" read Curry aloud, incredulously. "It's gotta be seven o'clock at least! What kinda town did you bring us to?"
"Now don't get proddy, Kid," scolded Heyes. "It's not my fault if Middleton, Texas is a boring little place."
"Heyes, I'm dead-tired. Let's just ride outta town a ways and find a good place to set up camp. Any beans left?"
"We're out of everything, Kid. What say we make a quick stop in the mercantile here and pick up a few things? How much money you got?" Heyes was already dismounting and tying his chestnut mare to the post outside of the store.
The Kid, still seated on his bay, fished through his vest pocket and counted out some coins in his palm. Looking up he answered, "Three dollars and six bits. You?"
"Oh, I've got a few dollars socked away," said Heyes. "Enough to buy a few comforts. You coming?"
"Is it open?" asked Curry doubtfully. "And is there anyone in there?"
Heyes scowled and strode into the store, causing the bells hanging from the door to jingle merrily.
~~~~~~~~~~~~~~~~~~~~~~~
Hannibal Heyes strode through the aisles, past sacks of flour and sugar, barrels of potatoes, neat stacks of canned goods, household supplies, bolts of fabric and spools of thread, tools and farm implements, jars of penny candy, and a barrel of pickles. He soon met up with a middle-aged man in an apron, industriously sweeping the wood plank floor with a straw broom. The storekeeper looked up and smiled at his customer. "Good evening, young man," he said. "You're lucky to catch me here. I stayed late tonight to do inventory. I was just about to close up and head home for a late supper."
The bells jangled again as the door opened and Curry entered. Heyes shot him a quick 'I told you so' smirk and then turned back to the storekeeper and remarked in a friendly manner, "Middleton sure seems to close up early, don't it?"
As Curry strolled through the aisles gathering up supplies in his arms – coffee, sugar, flour, a few cans of beans and tomatoes, some beef jerky – the storekeeper replied, somewhat sternly, "Middleton is a quiet little town full of hard-working folks. We get up early and work all day. Then we go home to our families, eat supper, go to bed, and get up again the next morning and do it all over again."
"That why the saloon's closed?" asked Curry. "Or do they like to take their time eatin' lunch?"
The storekeeper looked momentarily confused. "Lunch…?" he ventured.
"Never mind," answered Curry, piling everything he'd collected on the counter.
"Can we also get a rasher of bacon?" asked Heyes politely.
As the clerk turned to fill the order, Heyes held out an open palm to his partner.
"What?" asked Curry.
"Your three dollars and six bits, Thaddeus," demanded Heyes.
"I thought you said you had enough to buy a few comforts, Joshua?" parried Curry.
"Yeah, I do. But this is more than a few comforts. Look at all this stuff. Why do you need all this? Where are you gonna put it all?
"I'm hungry, Joshua! You had us ridin' all day. I'm gonna eat most of it."
"How ya gonna carry it all 'til we get to a place to make camp?"
The storekeeper turned back to them, holding a paper-wrapped package. The corner of his mouth twitched. He asked drily, "How long you two been married?"
Heyes did a quick double-take at the man, who gazed at him poker-faced. Then he began to chuckle, shaking his head ruefully at the jest, but Curry, unamused, treated the clerk to a full-fledged ice-blue Kid Curry steely-eyed gunfighter stare. The clerk finally cracked a smile and said, "Aw, I'm just ribbing you. That'll be four dollars and two bits."
Curry slapped his coins down on the counter, picked up the parcels, and stalked out of the store. Heyes added a few more coins to make the total, thanked the clerk, and hastened after his partner, still chuckling softly. Heyes, arms crossed over chest, rolled his eyes as he watched his partner stuff cans and parcels into both sets of saddlebags and the small carpetbag on the back of his own mount until they were full to bursting. When he was done, they swung up onto their horses and trotted out of town.
Just as the partners turned the corner back onto the main street, a group of shadowy figures slunk around the corner of the saloon stealthily, looking up and down the street. As the store clerk emerged, turning to lock the door behind him, one man signaled and the rest quickly melted into various corners and shadows, watching unseen as the clerk pocketed his keys and strolled, whistling, down the street.
One man flattened himself next to a side window. For just a brief second, the light from the window flashed off the tin star on his vest. It was Jake McCloud, sheriff of Middleton and nephew to the man in the worn Confederate uniform. Jake peeked through a crack in the shutter next to the "Closed for Lunch" sign. Inside, a bewhiskered bartender wiped the counter with a rag, chatting with a saloon girl leaning against the bar. Two young cowboys stood at one end of the bar, nursing beers and joking with a vivacious blonde saloon girl. Three other working girls were seated at a table in the corner, laughing over a game of checkers.
~~~~~~~~~~~~~~~~~~~~~~~
Two prone figures stretched out on either side of the softly glowing embers of a dying campfire, wrapped in bedrolls against the night's chill. The stars stood out like jewels in the velvet sky and a cricket somewhere nearby chirped rhythmically. The men slumbered peacefully, unaware of a stealthy figure creeping towards them, stepping cautiously, soundlessly. The small shape crouched down on all fours and slowly approached one of the sleepers. The prowler stretched out one hand, slender and pale in the starlight, and carefully took hold of a corner of the blanket, then began to ever-so-slowly tug it from the sleeping man's shoulder, inch by careful inch. When the blanket was just about even with the sleeper's thigh, the hand reached stealthily toward the butt of the Colt 45 jutting from the holster strapped to that thigh and very gently unsnapped the safety catch.
Just as the small hand was reaching for the gun, Kid Curry, who was lying on his left side, woke with a start. In a flash, his Colt was in his right hand, aiming at the startled intruder. The figure in the other bedroll sat up to reveal himself as Hannibal Heyes. He looked over at his partner half-sitting up in his bedroll, gun drawn and pointed into the surprised face of a very scrawny, very dirty, very young girl, about eight or nine years of age. She crouched, frozen in place, staring at the gun wide-eyed.
"What in heck are you doing? Drawing down on a little girl?" Heyes admonished his partner.
Curry hastily holstered his revolver, looking chagrined to be caught in that embarrassing position.
"She was tryin' to steal my gun!" he explained, a defensive tone in his voice.
Heyes sat up, slightly amused, and faced the little girl with a serious look on his face, but a friendly glint in his eyes. "That true? You trying to steal my partner's gun?" he asked, his voice still husky from sleep.
"No! I was just gonna borrow it. Honest, Mister! I was gonna give it back, I promise. Please, ya gotta let me borrow it!"
"My gun?" the Kid sputtered with alarm. "Borrow my gun? No! I don't go loanin' my gun out to any stray little girl that wants it."
"But I need it. She said to get hold of a gun and come straight back," she insisted.
"She said? Who said? Who is this 'she'?" demanded Curry.
"My teacher!" the child almost shouted.
This time it was Heyes who addressed the little intruder, "So let me get this straight. In the middle of the night, your teacher told you to go 'borrow' a gun and bring it back to her?"
The boys exchanged glances, each with one eyebrow raised skeptically. The little girl stared up at them stubbornly. She shivered in the cold, her skinny arms wrapped around herself.
"I think you better tell us what's going on, from the beginning," commanded Heyes.
"But first, let's get you warmed up," added Curry.
He removed his well-worn sheepskin jacket and settled it upon the girl's narrow shoulders while Heyes poked at the remains of their campfire, coaxing the flames back to life.
Once the little girl was settled comfortably, Heyes began, "So let's start all over, shall we? My name is Joshua and this fella whose gun you were about to swipe is my partner, Thaddeus. Now suppose you tell us your name and what brought you out here at this hour?"
"Lizzie. But we don't have time for me to tell you everything!" she insisted. "Some men came to the school. Some bad men. They took us. They said they're gonna sell us! In Mexico! We have to save them. Either you give me your gun or you come help me!"
She stood up clumsily, encumbered by the oversized coat, and planted two little fists on two scrawny hips. Heyes raised an eyebrow appreciatively, shooting a glance over at the Kid, who was already checking the chamber of his gun so as to be ready to jump up and ride to the rescue. Then Heyes frowned suspiciously and looked at the little girl more critically. "Hold on, Miss Lizzie," he said. "You've got an awful lot of spunk for a little bitty thing. But let's just get a few more details. Who is 'us'? Where are they being held, and how did you happen to get away?"
Lizzie sighed impatiently, then said in a rush, "Us is the girls at Middleton Private Girls Academy that didn't go home for Term Break. The ones that live too far and the ones that don't have a home to go to. The other teachers left, too, but Miss Sullivan, she stayed to take care of us what stayed. But then the bad men came and they took us! And they locked us in the jailhouse."
"Jailhouse? Where's the sheriff during all this?" asked Heyes.
"He's just as bad as the rest of them!" she cried out. "I heard him say they were gonna sell us to Mexico! I'm the littlest – well, Maizie is littler than me, but she's only six…"
The partners exchanged glances again, their faces betraying their shock and disgust. Lizzie continued her explanation without pause; they turned back to her in unison.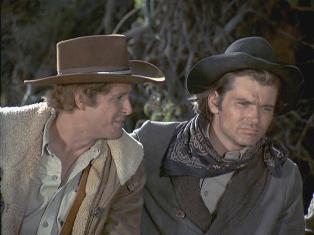 "…And she's kind of chubby. So I was the only one skinny enough to fit through the bars. All the other girls are older. They helped Miss Sullivan lift me up so's I could squeeze out. Miss Sullivan said not to trust nobody, just go find a gun and bring it back there to her. And then I saw you two come outta the general store and ride outta town, so I followed ya."
"This is crazy," said Heyes.
The Kid was already pulling on his boots. "I know," he said. "Let's get goin'."
~~~~~~~~~~~~~~~~~~~~~~~
The two men and the little girl stole silently through the shadows of the slumbering town until they were standing beneath the barred window of the jail, situated well above their heads. They loitered there listening, but no noise could be heard. The partners looked at each other, frowning.
"I don't like this," whispered Curry.
"That makes two of us," muttered his partner quietly.
The Kid picked up Lizzie and placed her on his shoulders. "Just peek in and tell us what you see," he whispered.
"Nothing!" she whispered back in alarm, "They're gone! We're too late."
"Shhhh,"said Curry. "Listen."
Three pairs of ears strained to hear something, anything.
"There! Did you hear that?" asked Curry. "Sounds like whimperin'."
The trio listened silently for a beat, then a very soft, muffled whimpering sound came from the empty jail cell.
"Maizie!" whispered Lizzie urgently. "Maizie, are you in there?"
From Lizzie's point of view atop the Kid's shoulders, the dim jail cell at first appeared to be empty, but then something moved beneath one of the cots. A pale, tear-stained face peered out, barely visible in the dim moonlight.
"Lizzie? Lizzie, Miss Sullivan said you'd come back," the little girl lisped through her tears, the z's and s's sounding more like th's.
Before Curry could stop her, Lizzie was jamming her body through the bars. Skinny as she was, she still had to struggle and squeeze. When she'd finally pushed her way through, she hopped down and disappeared from sight. The girls' tearful reunion could be heard from within the cell.
The Kid and Heyes exchanged another meaningful glance, then crept silently around to the front of the jailhouse and warily peeked through the open door. The Kid flattened himself next to the door, gun drawn, ready to leap in and get the drop on the sheriff, while Heyes strode boldly into the office, saying loudly, "Excuse me, sheriff, can you tell me where to find -- " In the middle of his sentence, Heyes abruptly stopped and called out, "Nobody here." Curry stepped inside.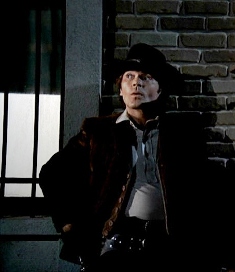 The jail cell doors stood open. Inside one cell the two little girls were hugging each other tightly, the older one trying to comfort the younger, who was bawling pitifully. The partners took in the sight, then locked eyes with each other once again. Heyes shrugged his shoulders almost imperceptibly. Curry responded with a frown, then turned away, gun still drawn, and began to cautiously check out the rest of the jailhouse.
"Maizie," Lizzie explained, "This is Joshua and Thaddeus. They're gonna help us."
Heyes bent over and scooped the smaller girl into his arms. Straightening up, he smiled at her and said gently, "Maizie, sweetheart, you need to tell us where the bad men took the rest of the girls."
"I don't know!" she wailed. "When they came to get us, Miss Sullivan pushed me under the bed. She said not to make a sound. She said I should stay there until Lizzie came back. I waited so long and I was so scared." She was sobbing again, burying her little face in his broad shoulder. Heyes patted her on the back gently, trying to comfort the small child, his eyes meeting his partner's questioningly. Curry returned his gaze, his face a picture of helpless anger.
"There were lights on in the saloon," said Heyes. "Let's go see who's over there."
"Be careful," cautioned his partner, "They might be in on it, too!"
Hannibal Heyes and Kid Curry, each holding a small child by the hand, emerged from the sheriff's office and retraced the same steps they had ridden earlier that evening through the now-darkened streets of Middleton. Hands resting lightly on the butts of their guns, they walked cautiously, looking around alertly as they proceeded. They turned down the side-street, passing darkened houses, the general store, telegraph office, and café, all shadowy and silent as the grave. They finally came to the saloon at the end of the road, the only building from which light was streaming.
"Joshua," hissed Curry, "we don't know what's waitin' for us inside there." He jerked his head pointedly toward the children.
Heyes scanned the surroundings, spotting a small, scraggly bush just beyond the building. He signaled his partner with his eyes and they were soon hurrying toward it, little girls in tow.
"Now listen," Heyes directed gently, crouching down to eye level and resting a hand on each girl's shoulder. "Thaddeus and I are going to go see what's going on in the saloon. You two need to wait for us right here. You need to stay quiet as mice. Can you do that?"
Both little faces nodded in the affirmative. Curry grinned encouragingly at them and added, "You two take good care of each other. Don't move a muscle 'til we signal ya."
"I'm scared," squeaked Maizie in a tiny voice, one tiny tear trickling down her chubby cheek.
"Shhhh," crooned Curry, also crouching down, "you were so brave in the jail cell all by yourself, Maizie. Now you have Lizzie here to protect you."
Lizzie responded by nodding her head again vigorously and wrapping her arms around the younger girl fiercely. With a few final pats of reassurance, the two men rose to their full heights and cautiously approached the saloon. They positioned themselves on either side of the batwing doors. Just then there was the sound of breaking glass from somewhere inside. Curry drew his Colt instantly. He flicked his eyes toward his partner's holster. Heyes responded by drawing his gun as well. At Curry's nod, both men burst into the saloon.
The place looked like the aftermath of a Saturday night in Apache Springs. Chairs and tables were overturned, broken glass was strewn about amidst puddles of spilled beer. One man was slumped over an upended table, passed out -- or maybe knocked out.
The two former outlaws stepped inside the saloon and looked about warily. A low groan came from behind the bar. When Heyes and Curry looked behind it, they saw the bartender, still clad in his apron, but somewhat worse for wear. Heyes squatted down and gingerly turned him over. There was a deep gash on his forehead that was bleeding freely down one side of his face. Both men holstered their weapons. Curry turned a nearby chair upright as Heyes hoisted the man into a standing position. Together they jockeyed him into the chair.
"What happened here?" asked Heyes, unknotting the faded blue bandana from around his neck and using it to staunch the wound.
"The gals! They took all our gals! I tried to stop 'em. Ya gotta believe me, Mister!"
Just then there was a clatter of footsteps and a young man burst through the batwing doors. The Kid spun around to face him, his Colt in his hand even before he completed the turn.
"Whoa!" called the newcomer, skidding to a stop and raising both hands.
"It's okay," the bartender said. "That's my nephew, Billy. He tried to stop 'em, too. Billy, this is …." He hesitated and turned to look at the newcomers, "Who are you guys anyway?
"He's Smith; I'm Jones," answered Curry.
"And I'm Ned. Billy, what happened? Where did they take 'em?"
"They put 'em on a train, Uncle Ned!" Billy answered breathlessly. "And they had a whole buncha other gals, too. Young ones -- they must be from that school, that fancy girls' school out by the McKendry place! I came back to getcha and to see if Joe was okay. We gotta go save 'em!"
The man who sat slumped over the table groaned and began to stir.
"Joe!" Billy yelled, rushing over to him and shaking his shoulders in an effort to rouse him. "They got Millie! And Gert, and all the gals. Let's go round up the fellas from the 'K' and go get 'em back."
Billy turned to look at the two strangers. "You with us?" he asked.
"Yes," both men answered in unison and without hesitation.
Ned still looked a little groggy. "Lemme get my shotgun," he said, struggling to rise.
"Wait, Ned," said Heyes, holding up a hand. "There are two girls that got away. Little girls. We can't leave them alone. Can you watch them while we go fetch the rest?"
Curry stuck his head out the door and whistled shrilly. Two frightened faces emerged from the leaves, pale shapes amidst the dark foliage. Lizzie held the younger girl by the hand and led her toward the saloon. At sight of the girls, Ned's heart melted.
"Let's get you two some sarsaparilla," he said kindly. "And are you hungry? I'll bet you two are hungry!"
Heyes turned to Billy and asked, "How many men can you get and how long will it take to fetch them?"
"There's eight more at the bunkhouse – we work at the Rockin' K Ranch, just outside of town. It ain't far. They're good men and they know the gals what work in this saloon. They'll come. And Joe here'll come, too. He's sweet on Millie."
"I don't know if Joe is up to it," replied Curry.
"I'm okay, I'm okay. I gotta get my Millie back," the young man insisted as he hauled himself up to a standing position and began to take bullets from his gun belt and load them into his six-shooter.
"Which way did the train go?" asked Heyes.
"South. The tracks curve some around the foothills. If we hurry, we can ride by way of the K, fetch our buddies, then go straight over the hills and catch up to the train where it slows down to climb the grade."
As the four riders galloped out of town and towards the ranch, Heyes continued to pepper Billy with shouted questions, "How many men?"
"I counted fourteen."
"Where did they put the girls?"
"In the last box car just before the caboose."
"How many girls?"
"Let's see, Millie, Flossie, Gert, Agnes, and Mabel -- that's five from the saloon," he replied, ticking them off with his fingers. "And there was a bunch from the school -- the teacher, too. Maybe two dozen all told," he ventured.
~~~~~~~~~~~~~~~~~~~~~~~

_________________
Hannibal Heyes and Kid Curry, the two most successful outlaws in the history of the west. And in all the trains and banks they robbed, they never shot anyone.