What are the chances that things could go Heyes' and Kid's way, just for once, when the pair make plans to enjoy a nice, relaxing visit with their old friend, Jim Stokely?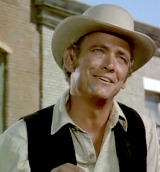 Monte Markham as Jim Stokely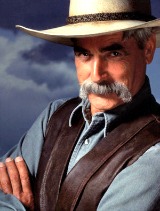 Sam Elliott as Sheriff Walter Stone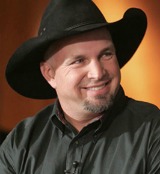 Garth Brooks as Roy Lassiter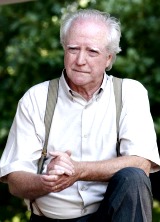 Scott Wilson as Thomas Martin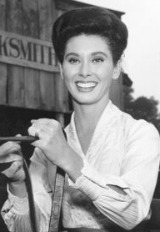 Elinor Donahue as Anne Martin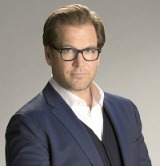 Michael Weatherly as Jonathan Bascomb
Larry Corbin as Cobb Winters
Tommy Lee Jones as Mitch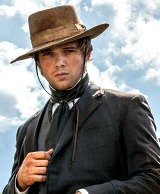 Max Thieriot as Carson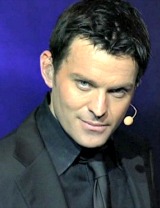 Ryan Kelley as Sam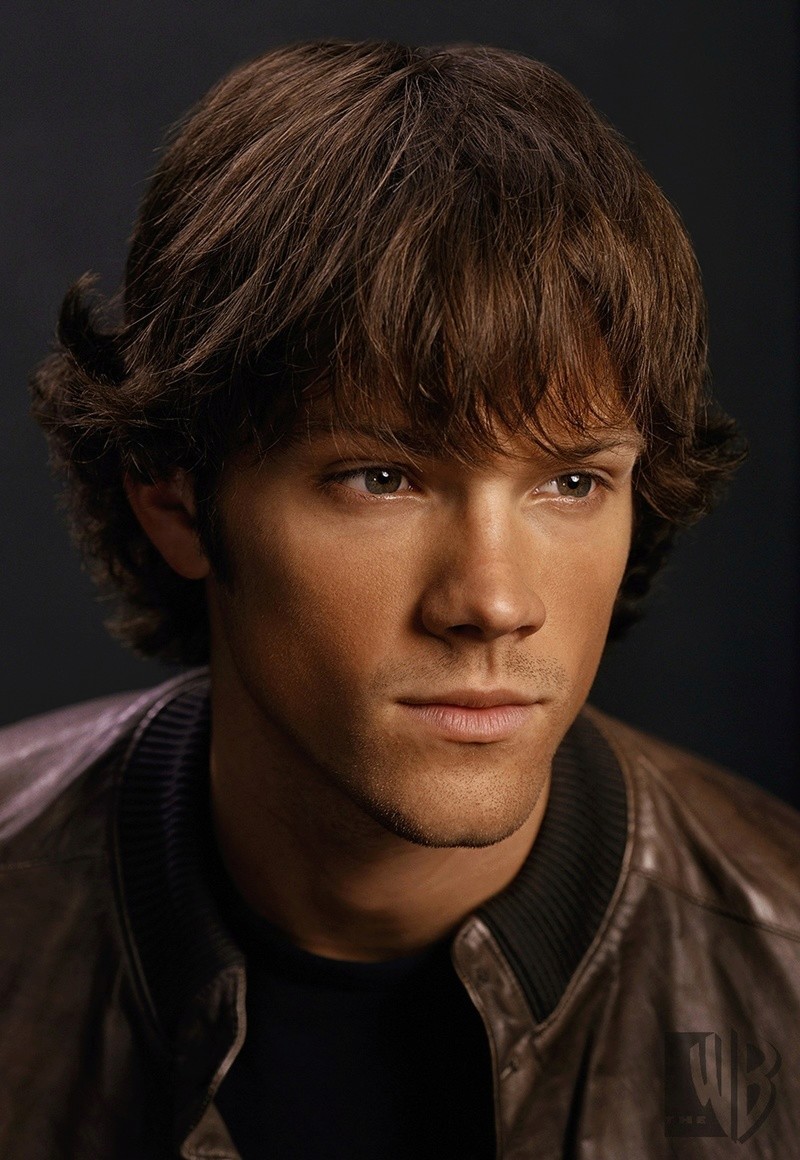 Jared Padalecki as Jesse
Misha Collins as Marty
WATER THE CHANCES?
by moonshadow
Hannibal Heyes and Kid Curry slowed their horses from a lope to a walk.  The animals were slick with sweat and covered in frothy lather.  
Curry glanced back over his shoulder.  "Looks like we finally lost that posse," he commented without enthusiasm.  "I thought they'd never give up!"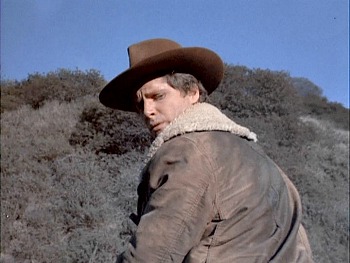 "I was beginning to think the same thing."  Heyes removed his hat and, using his shirtsleeve, he wiped the beads of sweat from his dirt-streaked face.  "We should go a few more miles just to be sure," he added wearily.
Curry's shoulders lifted in an indifferent shrug.
The pair traveled along in silence until Heyes brought his mount to a stop; the Kid followed suit.  "This spot looks as good as any to spend the night."
Curry glanced around.  "There's a creek over there by those trees.  We can wash away some of this trail dust an' rest in the shade for a while."
"Sounds like a plan to me."
The two men dismounted and began to make camp for the night.  After unsaddling their horses, the pair walked them the short distance to the creek and allowed the animals to drink their thirst away and nibble at the grass while they tended to their own needs.
Heyes' words were muffled as he used a corner of his saddle blanket to dry his face.  "You were right, Kid.  It does feel good to get rid of that trail dust."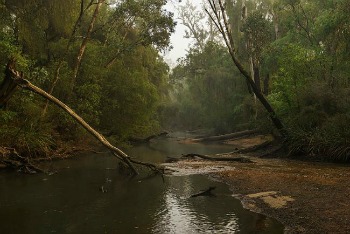 "Yeah," Curry agreed as he emerged dripping wet from his ablutions in the creek.  With a shake of his head he sent water droplets flying everywhere.  Grabbing his blanket, he briskly dried his backside.  "I feel as if I've got new skin!"
In the process of drying his glistening torso, Heyes paused for a moment, cocked his head to the side and gave his partner a scrutinizing look.  "Well, you do look more presentable," he allowed.  "Might even manage not to scare off any of the wildlife around here."
The Kid stopped drying off his muscled legs long enough to retort, "I could say the same about you too, you know."
"Ah, but I beat you to it," Heyes countered with a dimpled grin.  "C'mon, let's get the horses tied up to a picket line and work on a plan."
"That sure was one long chase," Curry declared as he stretched out on the ground.  Using his saddle for a pillow, he eased back until he could rest his head back against it and released a deep groan.  He watched his partner in silence as Heyes tossed the saddlebags on the ground and dropped down a short distance away.  "Guess buildin' a fire's outta the question, huh?"
"You guessed right."  Heyes' reply was followed with a deep sigh of weariness as he leaned back in much the same fashion as the Kid.  "Ahh..." he sighed with contentment and closed his eyes.  "You know, this is the first chance we've had to relax in... how many days?  Three?"
"More like four," Curry mumbled.  "If you count the first night we had to leave... whatever the name of that town was."  His eyelids slowly lowered, shuttering his blue eyes and blocking out the rest of the world.  "I think... I'm... too tired... to eat..." his last word was slurred by a deep yawn.
Rousing himself enough to answer, Heyes chuckled softly.  "Never thought I'd hear those words coming from your mouth, Kid."
"Me neither..." Curry sighed.  "Maybe we... should... rest... a bit..."
"Yeah..." Heyes nodded and yawned.  "Plan later, right?"
The sound of deep, regular breathing was the Kid's only reply.
*~*~*~*~*~*
Heyes and the Kid were awakened from their slumber by bright rays of sunlight the next morning.  The pair rose and stretched languidly.  
"After sleeping on that cold, hard – not to mention very rocky – ground, I'm sure lookin' forward to a nice, soft bed."  Curry arched his back to ease a particularly stubborn kink.
"You'll feel better after we get washed up for breakfast," Heyes answered.  "Let's get the horses taken care of first."
Grabbing the halters of their animals, they visited the creek, washed the sleep from their eyes and filled their canteens with fresh water.
"Guess it's jerky for breakfast?" Curry groused.
"Aw, c'mon now, Kid, quit your grumbling; it's better than nothing."
"Tell that to my stomach!" Curry snapped.  "It missed supper last night an' now all it's gonna get is a piece of tough, dried-up beef!"
"You sure are grouchy when you're hungry!" Heyes teased.  "Tell your stomach that we'll get it something real nice when we get to the next town.  Here..." he held out a piece of the leathery meat.  "This will have to do until then."
The Kid snatched it from his hand and began to gnaw on it with ill-grace while they broke camp and mounted up to ride.
Curry turned his horse to face Heyes.  "We're still gonna go see Jim, right?"
"Don't see why not," Heyes shrugged.  "We're far enough away from that posse, and that's why we're headed to Santa Fe in the first place."
"It'll be good to see him again.  Little Bend Valley's a great spot for Jim to settle down."
"Let's just hope we don't land in any kind of trouble like we did the last time you two were together," Heyes retorted wryly.
"Hey, that wasn't all my fault!" the Kid protested.  "I was jus' doin' my job keepin' Jim busy while you talked to Mrs. Henderson!  I really liked him," Curry grinned.
"I know.  You could've knocked me over with a feather when he told us the truth."
"Yeah, that was a big surprise, wasn't it?  Boy, were we ever on the wrong track!"
"Well, we were just going on circumstantial evidence and that pointed to Stokely carrying on with a married woman.  How could we have known it was a ruse to protect his family?"
"Yeah, I felt real bad for thinkin' of him that way.  I was real glad Sarah ended up bein' his sister," Curry grinned.  "Anyway, I'm lookin' forward to seein' him again."
"His place is a fair distance from Little Bend, too.  That means we should be able to relax a bit out there without worrying about any lawmen showing up unexpectedly."
"It'll be real nice to stay in one place for a while after bein' chased by that last posse," Curry agreed.  After a brief silence he added, "Sure hope Jim has somethin' good to eat!"
With a heavenward roll of his eyes, Heyes turned his horse and they began their journey towards their destination.  It wasn't too long before they came upon a weathered sign with the words "Little Bend Township – 10 miles; Little Bend Valley – 5 miles."
*~*~*~*~*~*
"What are you doing?" the woman in the wagon cried out.  She put a shaking hand to her breast as the three men advanced towards her.  "Why can't you just leave us alone?  I'm not bothering you.."
"We've told you before," the blue-shirted man snapped, "we don't want none of you homesteaders around here!"
"But I'm not a homesteader!" she protested.  "We've paid for our farm and we have as much right here as you do!"  Her eyes widened as the man wearing a red bandana pulled a knife from his pocket.
"Get down outta that wagon – this time we're gonna show ya we mean business!  Maybe you'll take the hint and vamoose this time!" Red Bandana growled.  He grabbed a bag of grain, hoisted it over the top of the wagon and slit it open with his knife.  He ripped the hole even larger and grain began to rain down upon the ground.
"Please," she cried and put out a hand as if that might somehow stop them.  "Don't do that!"
"Aw, shut up!" Black Hat growled in warning and took a threatening step towards the wagon.
The woman closed her mouth, forced to watch and helpless to intervene, as he joined the two other men and began to grab supplies out of the wagon and dumped them on the ground.  What the men couldn't stomp on and destroy, they either tore up, busted to pieces or ripped open with their knives.
*~*~*~*~*~*
Heyes and Curry reached the crest of a hill and took a moment to get their bearings.
"We're almost there," Heyes observed.  "Once we cross over the next hill, it's just a few miles further."
Curry shielded his eyes from the sun and pointed with his finger.  "Hey!"  His expression grim, he continued, "Looks like that lady down there's in some kinda trouble!"
"Maybe," Heyes allowed.  "Or, maybe it's just a friendly disagreement?"
"I don't think so."  The Kid's frown deepened.  "Looks more like she's cryin'.  An' they're takin' all those bags – nothin' friendly about that – it's jus' plain mean!"
Heyes squinted.  "The odds do seem a bit one-sided."
"Yeah," Curry agreed.  "There's three strong men against one defenseless woman!  Let's see if we can even things up some."  He urged his mount forward and headed down the hillside with Heyes close behind.  They took a circuitous route so that they came up on the men from behind.
"Hey!" Heyes called out when they were close enough.  "Is that any way to treat a lady?"
"Must make you feel pretty big to bully a woman like that," Curry added as he and Heyes dismounted.
All three men stopped what they were doing and turned around in surprise to face Heyes and Curry.
"Mind your own business, mister – she's a homesteader – an' this ain't anything to concern you!"
"What if we make it our business?"  Curry took a step closer.
"You'd be makin' a big mistake!  You shouldn't stick your nose into somethin' where it don't belong!"
Heyes turned to the woman.  "What seems to be the problem, ma'am?"
"If ya havta know," Blue Shirt butted in before she could speak, "this here is cattle country.  Like I said before, she's a homesteader an' we don't want our range plowed up!"
"So you'd take your anger out on someone who can't fight back?" Curry retorted scornfully.
"This here is a personal matter between this homesteader an' our boss."
"Your boss?" Heyes scanned the area.  "He around?"
"The boss don't handle small stuff like this," Blue Shirt snorted derisively.  "He sent us to take care of this homesteader an' the problems she's causin'!  He hooked his thumbs in the belt loops of his pants and puffed up his chest.  "I'm Carson – an' I'm the one in charge here."
"Well, Carson, it's a good thing that we happened along when we did then, isn't it?" Heyes stated calmly.  "The three of you should be ashamed of yourselves; picking on a poor, defenseless woman like that."
"Three to one bullyin' a woman sounds pretty cowardly, if you ask me," Curry added.
"Nobody's askin' you, mister!" Carson growled.  "So you'd best keep your thoughts to yourself or what you're gonna get is trouble!"
"No," Heyes shook his head, "we don't want any trouble, so here's what the three of you are going to do.  You're going to get on your horses and ride out of here."
"You ain't my boss and we don't gotta do nothin' you say!  If anyone's gonna do any leavin' it's you two!" the bully growled and took a threatening step towards Heyes.
"In case you didn't hear right," the Kid pinned Carson with a hard glare before he continued.  "My friend told you to get on your horses an' get goin'."
"I don't like the way you're talkin', mister!" Carson seethed.
"An' I don't like the way you're actin'," Curry countered with deadly calm.
"Yeah?  Well, we'll see who does the leavin'!" Carson snarled and reached for his gun.  His hand hung empty in mid-air when he saw the weapon already in Curry's hand pointed at him.  His arm outstretched, keeping his hand well away from his gun, Carson spat out, "We didn't mean nothin', mister; we're followin' orders – just doin' our job!"
"Your job's over."  Curry pointed with the nose of his gun towards the horses.  "Now... mount up and don't look back."  He cocked the weapon for emphasis.
Carson nodded and slowly backed away.  "C'mon, Sam!" he snapped.  "You, too, Jesse!"
With a show of obvious reluctance, the two men joined Carson and made their way towards their animals.  Once astride, Carson sent Curry one last defiant glare before the trio rode away.
The woman turned from watching them disappear to look at her Good Samaritans.  Her glance came to rest on Heyes.  "Oh, thank you, Mr...?"
Heyes removed his hat.  "Joshua Smith, ma'am; and this is my friend, Thaddeus Jones."
Curry tipped his hat at her.  "Pleased to meet you, ma'am."
"I don't know what those three would have done if you hadn't come by and stopped them – their scare tactics are getting worse and worse!"  She gave them a smile of gratitude.  "My name is Anne Martin."  She paused for a moment and then continued.
"Mr. Smith, would you and Mr. Jones... I don't like to trouble you, but what I'm trying to ask is, would you mind very much escorting me back to the farm?  My father and I don't live very far from here and I'd feel ever so much safer with you two along after what those men did."
Heyes looked to Curry for confirmation.  When the Kid nodded his assent Heyes smiled.  "We'd be pleased to, Miss Martin.  We're heading in that direction anyway, so it won't be any trouble at all."
"I could even drive the wagon, if you'd like, ma'am?" Curry offered.
"Well, in that case, I could even throw in a hot meal to thank you for your trouble; how does that sound?"
"That sounds like a real good deal, Miss Martin!" Curry answered eagerly.
"You might be sorry," Heyes chuckled.  "Thaddeus is a bottomless pit when it comes to eating."
Curry sent his partner a pained look.  "A man's gotta eat!"
"Yes, he does, Mr. Jones," Anne smiled.  "I like a man with a hearty appetite, so please, consider yourselves our guests and invited to join us for our midday meal.  In fact, I insist!"
"Won't get no argument from me!"  Curry nodded and the other two laughed.
"How about if we help you get these supplies picked up and back into the wagon?" Heyes suggested.
"I'd be very grateful for your assistance," Anne answered.  "Maybe we can salvage at least some of them."
They began to pick up the scattered supplies and load them into the buckboard.  When they were finished, Heyes assisted Anne up into the wagon as the Kid climbed in from the other side.
She smiled as she took her seat beside Curry and settled her skirt.  "Thank you, Mr. Smith."
"You can call me, Joshua."  Heyes returned her smile as he mounted up.  "And the same goes for Mr. Jones; he's Thaddeus."
"Alright then, Joshua and Thaddeus it is."  Anne turned her smile on Curry as he gathered up the reins to the team.  "As long as you both call me Anne."
Both men nodded and the trio began their trek to the ranch, talking amicably along the way to pass the time.
*~*~*~*~*~*
"So how long have you lived out here?" Heyes asked casually.
"Not too long; just a few months," Anne answered.  "We got a great deal on the place from a man named Cobb Winters."
"Good deals are hard to resist sometimes," Heyes agreed.
"Do you know many of your neighbors yet?" Curry inquired.
"Well, we've met a few when we went into town to get supplies.  Everyone seems real friendly."  Anne smiled at the two men.  "My turn.  What brings the two of you out this way?"
"We're on our way to visit a friend," Curry answered.  "He moved here about six months ago and invited us to come back and stay awhile.  You might know him; his name's Jim Stokely."
"Jim Stokely?" Anne repeated with a thoughtful expression.  "No, I can't say as I've ever heard anyone mention that name, nor have I met anyone who answered to it."
"You'd remember him if you did," Curry grinned.  "He's a real likable fella."
"Well, maybe if you stay around long enough my father and I will get the chance to meet him.  How far away is his place?"
"Just around the bend and a bit more to the west," Heyes answered.
"Why, that sounds real close," Anne nodded with a beaming smile.  "He might even be one of the neighbors whose farm adjoins ours.  We've been so busy getting our own place up and going that we haven't met everyone yet.  Wouldn't that be nice if we were neighbors?  You'd be right next door to us!"
"Very nice," Heyes answered quickly.
Curry nodded and grinned at his partner's swift reply.
The talk then turned to more mundane things like the weather and crops.  It wasn't long before Anne pointed to the right.
"That's the road that leads to the farm," she explained.  "We're almost there."
The Kid opened his mouth, but before he could say anything, Heyes gave him a warning look and a subtle shake of his head.  Curry closed his mouth but his face maintained a puzzled expression as they continued to the side of the house.  He drew up the reins and secured the brake.
"Joshua and Thaddeus, welcome to my home," Anne announced proudly as she waved her hand in a sweeping arc.  A smile on her face, she stood up to get out of the wagon.
Heyes dismounted and came to the side of the buckboard to help her down.  "It's a real nice place, Anne."
Curry jumped down to join them.  "You said that a man named Winters sold it to you?"
"Yes, he did.  Cobb Winters.  Why?  Do you know him?  He owns one of the saloons in Little Bend.  Since he sold his place to us, if he's not out making land deals, he spends most of his time there."
Heyes and Curry shook their heads.
"No, can't say as we've ever met the man," Heyes answered smoothly.  "But we'd sure be curious to see what kind of deals he's got on land around here."
"Yeah, an' I've got a few questions I'd like to ask him myself," Curry muttered.
Heyes sent another warning glance his partner's way and changed the subject.  "We'd be glad to help bring in these supplies, Anne, if you'll just tell us where you want them."
"Thank you very much; that would help a lot.  Let me just go inside first and make sure there's room in the pantry.  While I'm inside I'll check around to see where my father is so I can introduce you to him."
Heyes nodded.  "We'll wait right here until you come back."
"I won't be long."  Anne made her way to a side door and disappeared into the house.
Heyes and Curry walked a short distance away near one of the corrals.  Even at this safe distance they waited until the door had shut behind Anne before they began to converse.
"Heyes, this is…"
"Jim Stokely's ranch," Heyes finished.
"But Anne said her father bought this place from that man – Cobb Winters!"
"That's what she said, but it can't be right," Heyes mused.  "Let's do the math; it's only been about five months since we were here last and Jim never said anything about selling it then.  As a matter of fact, he was pretty happy to finally have a place of his own, right?"  At Curry's nod, Heyes continued.
"We sent that telegram about two months ago to let Jim know we'd be nearby.  He answered it and told us we'd be welcome."  Heyes paused a moment and then added, "Now that I think about it though, we never did get an answer back from that last telegram we sent telling Jim we were on our way."
Curry's shoulders lifted in a shrug.  "How could we?  We left that town right after we sent it and we've been on the road ever since.  Bein' recognized an' chased by that posse sure didn't help none.  I jus' figured he didn't know where to send an answer or that he didn't think he needed to answer it."
"That might be true, too," Heyes conceded.  "But this business with that Winters fella doesn't make any sense."
"Yeah, there's gotta be some kinda mistake.  You think that maybe Anne got the name wrong?"
"No," Heyes shook his head.  "But I'm positive that if Stokely was going to sell, he'd have told us.  At the very least he wouldn't have invited us to come here if the place was being sold."  His brow furrowed.  "It just doesn't add up."
"Well," Curry sighed, "it also creates another problem for us.  It's sure gonna put a crimp in our plans to lay low here for a while.  We don't have a place to stay an' we don't have any idea where Jim is.  I don't like jus' waitin' around doin' nothing – he could be in some kinda trouble!"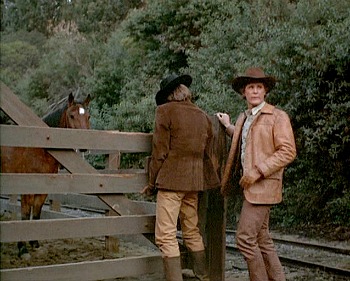 "Let's wait and see if we can find out anything over dinner.  Maybe we can get a clue as to what happened or where Jim might've disappeared to."
Before Curry could respond, Anne came to the door.  "Go ahead and bring the supplies on in to the pantry," she called out.  "I'll show you where to put them."
They waved at her and began to walk back to the wagon.
Knowing his partner was chomping on the bit to find out about Jim Stokely, Heyes put a hand on the Kid's shoulder and gave it a reassuring squeeze.  "We'll just have to be patient and see what Anne and her father can tell us."
"Whatever you say, Heyes – but I sure don't like it!" Curry retorted as they each picked up an armful of supplies and headed towards the house.
Anne held the door open for them.  "Go straight on through.  The door leads to the kitchen and the pantry is towards the back wall.  You can't miss it."
They followed her directions and, once inside the kitchen, Curry inhaled deeply and closed his eyes.  "I think I've died an' gone to heaven!" he breathed in deep contentment.
"C'mon, Kid," Heyes nudged his partner with his elbow.  "We've still got plenty of things to unload from that buckboard.  Your stomach can hold on for a while longer."
A deep rumbling sound from Curry's belly caused both men to grin.  "I don't know, Heyes; sounds like it just might be disagreeing with you!"
They set their armloads of supplies down and left the kitchen.  Just as they reached the front door, they met up with Anne, who was coming back inside.  At the same time, a man approached them from a room off to their right.  He raised a brow of inquiry when he saw the two strangers in his home.
"Oh, what perfect timing you have, Father!" Anne called out.  "Gentlemen, this is my father, Thomas Martin.  Father, this is Joshua Smith," she indicated Heyes with her hand.  "And this is his friend, Thaddeus Jones," she gestured at the Kid.  "They defended me against three of Winters' men on my way home from town today so I thought the least I could do was to invite them to join us for our midday meal."
"What's this I hear?"  Thomas came to stand beside his daughter and looked her over quickly.  "Three of Winters' men attacked you?"  He put a protective arm around her shoulders.  "Are you alright?  They didn't hurt you, did they?  Why, if they did…"
"No, Father," Anne brushed his concerns aside and gave him a hug of reassurance.  "Nothing too bad happened to me, thanks to these two men.  Those bullies were destroying the supplies when Joshua and Thaddeus arrived just in the nick of time.  You should have seen how angry they were at having their plans foiled, Father," Anne laughed.
"Well, I say good riddance to bad rubbish!" Thomas exclaimed and extended his hand to Heyes.  "I owe you both a debt of gratitude for helping to save my little girl from those men today.  Thank you."  He held out his hand to the Kid.  "They're a real bad bunch – rotten to the core – every last one of them; always stirring up trouble!"
"We just happened to be in the right place at the right time, Mr. Martin," Heyes replied.
"Please, call me Tom," he smiled.
Heyes and Curry nodded.
"Well," Heyes tipped his hat.  "Tom, Anne, if you'll excuse us, we have some supplies to take care of."
"When you're done, I'll show you where you can wash up before dinner," Mr. Martin offered.
"Sure thing, Tom."  Curry tipped his hat to Anne.  "Whatever it is you've got cooking, it sure smells real good, ma'am," he grinned.
"Thank you, Thaddeus.  It's just beef stew and biscuits, but I've got a peach pie cooling on the window sill, so make sure you two save room for dessert," she cautioned.
"Don't you worry none, ma'am; I always have room for pie!" the Kid answered quickly, causing the other three to break into amused laughter.  
Curry and Heyes went outside back to the wagon.  Once they had unloaded the supplies and were putting them on the shelves, Heyes turned to face his partner.
"You know, I've been doing some thinking.  I'm wondering if Stokely might have made a deal with that fella Winters."
"No way!" Curry shot back and gave a vigorous shake of his head.  "That Winters fella sold Jim's place to these people!  I'm beginnin' to get a real bad feelin' 'bout all this, Heyes.  What if something's happened to Jim -- something real bad?"  He set the bag of flour down and started towards the door.
"Hey!" Heyes quickly caught up to his partner, stepped in front of him and gave him a searching look.  "Where you going?"
"I'm goin' right in there an' ask 'em what's goin' on!"
"Now hold on just a minute." Heyes put his hands on Curry's shoulders and looked him square in the eyes.  "Let's not say anything to bother these nice folks until we have a chance to find out what they know.  Anne and her father could be totally innocent.  If we ask the right questions, we'll learn something.  Trust me.  After a nice, hot dinner we'll all be in a better mood to sort things out.  We just need to be patient a while longer, okay?"
"Maybe," Curry shrugged with a sigh of resignation.  "I s'pose waitin' a bit longer can't hurt; guess I'm jus' worried about Jim."
"You know I like it when you worry, and this time's no different.  I promise, we'll get to the bottom of this, or at least get some answers tonight.  Now, let's go find Anne and get the rest of those supplies taken care of."
*~*~*~*~*~*
THAT AFTERNOON AFTER DINNER
"Anne told us that you haven't been living here long, Tom," Heyes casually mentioned, looking at the man over the rim of his coffee cup as he took a drink.
"That's right.  When Anne and I first came out west, we met Cobb Winters and he offered to sell us this farm.  We made a sizable down payment; took nearly all the cash we had."
Anne spoke up.  "Mr. Winters said he'd been making money on the property and, as I shared with you earlier, that he'd decided to retire from farming so he could move into town and take care of his other interests."
"That's why, with this place being a paying farm, we figured we'd have no trouble making the rest of the payments."  Thomas sighed and shook his head.  "But, unfortunately for us, it hasn't worked out that way."
"This fella Winters, did he say how long he'd been working the place?" Heyes inquired casually.
"Not specifically," Thomas answered.  "But from the way he talked, it sounded like at least a few years."
"Tom, did you ever hear of anyone around here by the name of Stokely?" Curry's voice was tinged with hopefulness.  "Jim Stokely?"
"No... no, I don't think I have, but then we've only been here for about seven weeks.  Give me just a minute to think back on it."  Thomas cocked his head to ponder and then snapped his fingers.  "Hold on – now that you mention it, it seems to me I did hear Jim Stokely's name when I first went into town.  It was while I was in the mercantile getting some supplies.  I overheard two men talking, but at the time it didn't mean anything to me.
"I'm sorry," he sent an apologetic look towards Heyes and Curry.  "I'd nearly forgotten the incident but, from what I can recollect, one of the men said something about him..." he paused, his brow furrowed in deep concentration.  "I believe they said they were concerned about him since they hadn't seen him around for a while.
"It was as if he'd just up and disappeared without a word to anyone.  The other man wondered if maybe he'd gone to visit his sister; seems by the way they talked that was something he was known to do.  That was all they said and I didn't really pay any mind to it."
"That's too bad," Heyes replied smoothly.  "We were kind of hoping to visit with him for a while before we headed out to our next job.  We'd sure like to know where he went."
"Yeah, it's kinda important.  We were countin' on stayin' with him," Curry added.  "Would you happen to know of any place around here where we could get room and board?"
"Boys," Tom began and smiled.  "After the way you handled those men and sent them packing today, we'd be right pleased to have you stay here with us.  You're more than welcome to stay in the bunkhouse.  It's not much, but it's empty, it's comfortable and best of all, it's free."
"That's mighty nice of you, Tom; thank you very much.  I think we'll take you up on that offer."  Heyes turned to Curry.  "Let's go get our things and put them in the bunkhouse, Thaddeus."
The two men left the table, waiting until they were outside and well away from the house to talk.
"You're right; there's definitely something fishy about that Cobb Winters fella," Heyes murmured quietly.  "Why would he say he's owned this ranch for a long time?"
"I don't know, but he can't ever have owned it!  The first thing we've gotta do is find out what happened to Jim!"
Heyes nodded.  "But from the little we've learned so far, that sounds a lot easier said than done."
Their conversation was interrupted by a wagon filled with men that pulled up to the barn.  Heyes and Curry turned to eye it with interest.
Tom and Anne came out of the house and walked towards the wagon.
"Afternoon, Roy," Tom called out and glanced at the barrels in the back of the wagon.  "Time to fill up again?"
"I wish it wasn't," Roy answered glumly.  "It never seems to last long enough."
"You know you're welcome to all you need, anytime."
"Much obliged," Roy nodded.  "Okay, men, let's get this wagon over to the well."
Heyes and Curry walked over to join Tom and Anne and the four watched the buckboard make its way to the well.  Once there, the men jumped out and formed a bucket brigade to get the water from the well to the barrels in the wagon.
"That's Roy Lassiter; he's one of our neighbors," Tom explained.  "One of the many farmers and small ranchers who depend on us for their water."
Heyes arched a brow.  "You mean to tell us that those men, and others like them, are trying to farm their land and raise their livestock – but have to get all their water from here?"
Tom nodded.  "It's mighty tough on all of us.  We're fortunate enough to have the well."
"Wasn't there a stream of water that ran through all the properties around here?" Curry inquired.  "Seems like I remember seein' one on our last trip."
"You're right, Thaddeus; there used to be one, but not anymore.  Not since Winters clamped down on it!" Tom snapped.
"Why?" Heyes asked, his frown deepening.  "What happened?"
"Well, you see, fellas, it was this way.  When Winters sold each of us our acreage, we figured the water rights came with the land; that's why we bought it.  Like Anne and me, everybody put down all the hard-earned cash they had on the parcels of land, expecting to get a good return from their crops and livestock the first year, and use the profit to pay off the balance."
"But when the water got cut off, you realized you wouldn't be able to do that, right?" Curry speculated.
"Right again, Thaddeus," Tom nodded.  "It didn't take us long to see which way the wind blew, so we went to Mr. Winters.  He told us to read the contracts again and that if we wanted the water rights we'd have to come up with an additional $1,000 apiece."  He shrugged.  "But none of us had that kind of money so…"
"He cut off the stream!" Heyes concluded.
"Yes, he did.  He diverted it into another channel up in the canyon a little ways from here.  Winters told us that since the property belonged to him, he could do whatever he pleased with the water and that he was under no obligation to share it."
"Why didn't you jus' ride up there an' divert it back?" Curry asked.
"Well, we did try, but Winters' got guards up there – armed guards – watching over it.  We're just a bunch of farmers and small ranchers; I'm afraid there's nothing any of us can do about it.  He's got the law on his side, whether we like it or not."
"Selling folks property with a big down payment, then running them off is an old con," Heyes mused and then his brow furrowed.  "But why is Winters doing it?  Diverting the water, I mean."
"We figure it's so folks wouldn't find out that he couldn't produce a legal deed if they did manage to pay up," Thomas answered.
"That's a pretty rotten thing to do!  I bet that's how he got Jim's place – in some kinda crooked scheme!" Curry's countenance darkened.  "If he's done anything to hurt Jim…"
"Easy, Thaddeus," Heyes cautioned.  "Our best bet is to see if we can help these folks.  If Winters is running some kind of con it should bring him out in the open."
"The more I hear about this worm Winters, the more I like rattlesnakes!" Curry muttered.
"Most of us feel the same way as you do, Thaddeus.  Winters' made more enemies than friends by the things he's done around here.  In fact, all of us got together and came up with a $1,000 reward for the person who could come up with a way to fix things; a way to put Winters out of business.  Trouble is, nobody so far has been able to come up with a plan."
"$1,000," Heyes repeated thoughtfully as a gleam appeared in his eyes.  "For a plan that works, huh?  Maybe there's a way we can at least put a crimp in Winters' bullying tactics.  Tom, could you ask Roy to come over here for a few minutes?  Tell him we're going to need him and his men."
Once Roy had joined the group, Heyes turned to him.  "Mr. Lassiter, would a run of water save your crops?"
"Sure would," Roy nodded.  "Not only mine, but all the other farmers as well."
"Okay, tell your neighbors to get their ditches ready; here's what we're gonna do.  Thaddeus, after we introduce ourselves, you and me will..."  The others gathered around Heyes to listen attentively as he began to outline his plan.
*~*~*~*~*~*
OUTLAW CABIN BY THE DAM
"Hey, Mitch – where ya at?" Carson called out as he, Sam and Jesse came to the door of the cabin.
Mitch appeared from around the corner of the building and stared at the trio's backs.  "You don't have to yell, Carson – I'm right here behind you!  What took you so long?"
The men turned and Mitch stepped around them to enter the cabin.
"We had to show that Martin gal we mean business," Carson answered.  "The Boss is in a big rush to clear 'em out – he's already got another customer lined up who wants their place."
Mitch whistled.  "He sure don't waste much time, does he?"
"I'll say he don't!" Jesse agreed.  "Didn't take him no time to get rid of that Stokely fella."
"Well, that Martin woman – she refused to listen... again.  We were right in the middle of destroyin' her supplies when a couple of strangers butted in and stopped us!"
"Strangers?" Mitch echoed, his eyes narrowing.  "You put them in their place, didn't you?"  When all he received was silence from the men, he pinned them with a heated glare.  "Well?"
While Jesse and Sam fidgeted uneasily under his scrutiny, shuffling their feet and not looking up, Carson merely shrugged.
"It wasn't our fault!" Sam protested.
"Yeah, Mitch," Jesse added, quick on the defense.  "Those yahoos pulled their guns on us and…"
"Nevermind all the excuses!" Mitch snapped.  "Why can't you three ever get things done right?  This better not be another screw up like that Stokely fella!"
Jesse and Sam exchanged a guilty look before they looked anywhere but at Mitch.  Carson wasn't so submissive.
"We were doing our job!" he snarled.  His hand came to rest on his firearm and he took a step in Mitch's direction.  "And we were doing it the right way, too – until those strangers messed things up!  We had Anne Martin in tears – until they chased us off!"
Keeping a wary eye on Carson's right hand, Mitch held up a placating hand.  "No need to get all riled up," he said smoothly.  "I didn't mean no offense, Carson."
With no trace of a smile, Carson stared straight into the other man's eyes.  "None taken," he drawled in a tone that belied his words.  "Just you remember that if it wasn't for us, you and the Boss wouldn't be where you are today.  We're the ones doing all your dirty work so you can keep your hands nice an' clean."
Mitch forced a smile to his face.  "I'm well aware of what you do for me, and I won't be likely to forget it. In fact…"  The sound of splintering wood interrupted him.
"Somebody's messin' around with the barricade!" Jesse cried from his position by the window.
"Now who around here would be stupid enough to try something like that?" Mitch growled.
Jesse glanced out the window again before he answered.  "You're not gonna believe it – it's one of those strangers we tangled with earlier today – he's tearin' down the warnin' sign!"
"He is, is he?" Mitch growled.  "We'll see about that!  You three get out there and show him you mean business this time or else!  I better go tell the Boss what's going on; I'll go out the back way and head back to town."
"Don't you worry none, Mitch; this'll be the last you hear of him!" Carson snapped.  He grabbed a rifle and headed for the door.  "Jesse, you and Sam split up; go around and come up behind him."
The two men nodded and took off in different directions while Carson took the straight route.  He pointed the rifle towards the trespasser.  "Hey, you there!" he called.  "Whaddya think you're doing with that sign?  This here is private property and that sign is part of it!  Didn't you read what it says?"  He glared at the intruder.  "I've had just about enough of you for one day!"
"You mean this sign?"  Heyes held the broken sign up in the air.  "What's it say?" he deadpanned.  "I can't read."
Carson's glare intensified as he continued to walk towards Heyes.  "It says 'Private Property'!" he growled.  "It also says, 'Keep Out'!''
"Huh?"  Heyes dropped the sign and cupped his left hand around his ear while he stared straight into Carson's eyes.  "What did you say?  I forgot to mention that I'm also hard of hearing."
The sound of shots being fired captured their attention.  Still holding the rifle, Carson jumped what remained of the barricade and lunged towards Heyes.  Both men rolled down the hill over and over in the dust and dirt, as each tried to get the upper hand.
*~*~*~*~*~*

_________________
Hannibal Heyes and Kid Curry, the two most successful outlaws in the history of the west. And in all the trains and banks they robbed, they never shot anyone.