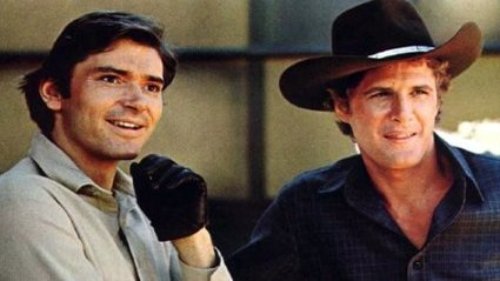 "Death is not the end of all
Yet just the close of a glorious fall..."
from the poem, "Life"
by Peter Deuel - age 16

Virtual Season 2011/2012 is dedicated to the memory
of all those members of the Alias Smith & Jones family
who are no longer with us.
Saving the Old JoAnna by Calico The Reluctant Posse by Penski Turning the Tables by Sarah Whyment Wrong Train to Porterville by Grace R Williams A Rumble in the Jumble by Maz McCoy The First National Bank of Fort Worth by Nora Winters Playing Both Sides of the Law by Skykomish The Authentic Western Experience by Storm Richards Shot Off the Press by Victoria Quynn The Unusual Suspects by Sarah Whyment A Mid-Season SpecialA Quiet Night In by Calico My Kingdom For a 'Dang' Horse by Allegra Guns and Horses by Maz McCoy A Grizzly End by Calico Delivery Troubles by Skykomish Fire on the Mountain by Friscogirl The Favor by JoAnn Baker Keeping Up Curry: Twenty-Four Forgettable Hours by Storm Richards, Skykomish, and Victoria Quynn Traps by Coronado Patently True by CD Roberts A Horse of a Different Color by Calico  

_________________
Hannibal Heyes and Kid Curry, the two most successful outlaws in the history of the west. And in all the trains and banks they robbed, they never shot anyone.