Starring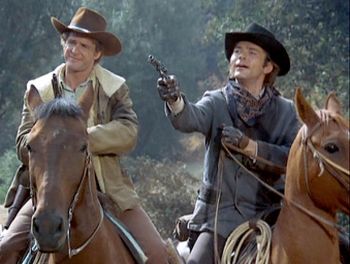 Ben Murphy as Kid Curry and
Pete Duel as Hannibal Heyes


Guest Starring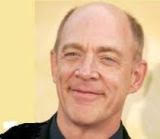 J.K. Simmons as Curly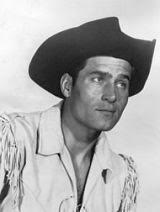 Clint Walker as Sheriff Waites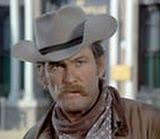 Earl Holliman as Wheat Carlson



Dennis Fimple as Kyle Murtry



James Drury as Lom Trevors

A Familiar Face
by Inside Outlaw
Early morning sunlight filtered through the rippled glass saloon window and slashed across Hannibal Heyes' face.  He blinked several times, then peered over his cards at the grizzled man facing him on the other side of the rickety pine table.  Heyes yawned, shook his head, and smiled.  "I'll see you and raise you ten dollars," he said wearily.
The man grunted and tossed in his money.
Another man to his right laid a bill down on the large pot of money centered on the table.  "Gimme two, Dan."  He put down two cards and picked up the two the grizzled man dealt him, incorporating them into his hand with a frown.  
A third man, wearing a split cowhide vest, threw his cards down on the table.  "I'm out."  He glared at Heyes.  "Smith, you sure you ain't professional?"
Heyes smiled.  A pile of coins and cash was in front of him.  "I've never gambled for a living; a meal, maybe, but never a living."
Dan snorted and scratched the stubble on his cheek.  "Well, you sure don't look too hungry to me."  He turned to watch the vested man roughly fling open the planked door and leave.  "Don't mind Enos.  He's always a sore loser and he loses a lot."  Bright sunlight briefly lit the gloomy interior of the wood-framed building before it sank again into shadows.  "Looks like the storm's stopped.  What say we start thinkin' 'bout headin' home to our beds after this hand, Walt?"
"Fine by me.  The missus ain't gonna be happy with me bein' out all night.  'Specially, if'n I miss church," said Walt.  "Where you stayin', Smith?"
Heyes turned to the man on his left with a slight frown.  "I'm not.  My partner was supposed to meet me yesterday, but he must've been delayed.  I'm just killing time waiting for him."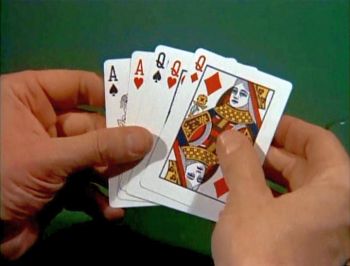 "You can come on back to my place if'n you like," offered Dan.  "I don't have a missus makin' breakfast but I can put together some flapjacks."
"Thanks, Dan, I might take you up on that."  Heyes started as the plank door banged open and the vested man plunged through it followed by a tall, stern-faced man wearing a big, brass badge.  The poker face Heyes wore didn't falter, but his eyes turned darker as the pupils widened.  
"That's him, Sheriff Waites.  Just like I told you," said Enos, dramatically pointing at Heyes.  "That's him, Smilin' Mike Payson, and I'm claimin' that ree-ward.  One thousand smackeroos."  
Dan and Walt looked at Heyes speculatively but said nothing.  They, too, had poker faces.  
"Hold on a minute, Sheriff.  It's plain this gentleman has mistaken me for someone else."  Heyes stood up and held out his hand to the lawman.  "Joshua Smith, at your service."
The sheriff looked down at Heyes' hand, didn't take it, and raised his eyes to the earnest brown ones looking at him.  "You got some way of proving that, Smith?"
The smile slipped slightly as Heyes said, "I got a friend coming who can vouch for me.  He'll be here any time now."
"That's real convenient.  What's his name?"
The smile fled.  "Thaddeus," said Heyes.
The lawman leaned closer and his expression hardened.  "Your friend got a last name?"
Heyes responded, "Yessir, he does.  It's Jones, Thaddeus Jones.  Folks always laugh at us.  Smith and Jones.  What are the odds?"
The sheriff gave a tiny smirk.  "Not good, I reckon, and I ain't laughing."  He grabbed hold of Heyes' upper arm.  "You mind coming over to my office, Mr. Smith?  I'm sure it won't take more'n a day or so to clear up the confusion."
Heyes looked at Dan and Walt but they wouldn't meet his eyes.  He turned to Enos.  "Sheriff, you know how it is; Enos here is a terrible poker player and I'm afraid I might've rubbed him the wrong way simply by playing better than him."  He turned to the vested man.  "There's no reason to hold a grudge, Enos.  Let me just collect my winnings and I'm sure we can smooth things over."  His glance cut to the large pile of bills and coins by his seat.  
"Leave it, Smith," growled the sheriff, pulling him away from the table.  Instantly, Dan and Walt started grabbing at the money on the table and stuffing it into their pockets.  Even Enos ignored the sheriff and Heyes, diving in to claim his own share.
"Sheriff, that ain't fair!  I won that cash fair and square!" protested Heyes.
"If you're Payson there wasn't anything fair about it.  You come along quiet now or I'm slapping a pair of cuffs on you and dragging you out.  Your choice."
With one last, regretful look at his winnings, Heyes sighed and meekly allowed the lawman to steer him through the door.
XXX
"Don't seem like your pal's gonna show, Smith," said the sheriff as he lowered himself to a chair behind a large desk.  He put his feet up and watched his prisoner pacing back and forth.  "Guess I'm just gonna have to make up my own mind who you are.  I've been going through my wanted posters, but they haven't helped much.  Hell, who writes these things?"  Waites picked up the poster on top.  "Dark-haired, dark eyes, five foot eleven inches, one hundred sixty pounds."
Heyes stopped for a moment, his attention frozen on the sheriff.
"That's the description for at least twenty men so far.  You could be anybody from Snake Thompson to Hannibal Heyes."
Heyes relaxed and resumed his pacing.  "But I'm not.  I'm Joshua Smith."
"That's what you've said."
"No, that's who I am.  Lom Trevors will tell you as soon as he gets here."  The sound of hammering outside caused them both to look out the front window.  Scaffolding was being constructed in the town square and it appeared many people had turned out to help.  Heyes swallowed thickly.
Waites was still holding up Heyes' wanted poster studying it carefully.  "You know, I was on a train once that Heyes and Curry held up.  Got a real good look at Curry.  I'd know him anywhere.  Never got a peek at Heyes," Waites snorted and laid down the poster.  "Don't matter.  No one's heard from those two in years.  Probably dead or outta the country by now.  Somebody by the name of Carlson runs the Devil's Hole gang these days."  His gaze shifted to Heyes.  "Funny thing about that.  I wired Trevors just like you asked, seems Carlson and his gang just tried to pull a job in the sheriff's territory.  First Bank of Medicine Bow.  They were run off empty-handed, but he's out after them so he can't vouch for you."
"Deputy Harker knows me."
"Well, Deputy Franks don't and he's the one who replied.  I'll hold off until I hear from Trevors himself, but I'm only one man and if the whole town decides they're gonna hang Mike Payson, I doubt I'll be able to stop them.  Won't matter who you are."
Heyes grimaced, "Thanks, Sheriff, anybody ever tell you how reassuring you are?"
"Why, yes, they have," preened the lawman.
Heyes heavily sat down on his bunk.  "They were lying."
XXX
"Bluebird, population 60, Friendliest Town Around," said Kid Curry, tipping his brown hat back and wiping his brow with a dirty bandana.  He stuffed the cloth back in his pocket and stroked the neck of the sweaty, muddy, sorrel gelding he sat on.  "We're gonna do all right together, boy.  I hated losing Jasper like that, but it was the humane thing to do.  I just hope Heyes isn't too prickly about us bein' a few days late."  The horse snorted.  "You know, I'm almost lookin' forward to him chewin' me out.  Ten days in the saddle and no one to talk to will do that to a man."  With a soft cluck, the Kid urged his mount into a half-hearted jog.  
As they neared the weather-worn buildings looming up out of the prairie grass, the sun beat down on horse and rider.  Walking along the dusty street, the Kid took note of his surroundings.  Signs proclaimed the Bluebird Livery, the Bluebird Hotel, the Bluebird Café, and the Bluebird Mercantile.  His bemused visage turned to one of dismay as he passed the barred building simply signed Jail.  Pulling up in front of the Bluebird Saloon, he dismounted and tied off his horse.  His gelding reached greedily for the filled water trough in front of him and drank deeply as the Kid loosened his girth.  
A woman crossed the street, surreptitiously fluttering her eyelashes at Curry, and continued on her way.  Smiling, he politely removed his hat, then slapped it against his leg before stepping up onto the boardwalk and into the darkened saloon.  The barkeep was sweeping the floor around tables stacked with chairs.  "You servin'?" asked the Kid hopefully.
"Day or night.  What'll you have?" replied the bald man, wiping his hands on his grimy apron as he stepped behind the bar.
"A beer would be mighty appreciated."
"Ten cents for a cold one, five for warm."
"The colder, the better," said the Kid, putting ten cents on the bar and setting his hat next to it.  He reached for the pickle jar.  "I'm supposed to meet my partner but I'm a few days late.  Dark-haired fellow goes by Smith."  He saw the friendliness drop from the bartender's face and his hand withdrew from the open jar.  "What's wrong?"
A frosty beer mug was plunked down on the counter and the coins snatched away.  "You Jones?"
"I am.  Why?"  Fear crept onto the Kid's face.  "Did somethin' happen?"
"I'll say.  Your friend's in jail.  Sheriff arrested him."
Curry gulped his beer.  
"Enos says he's Smilin' Mike Payson.  That true?"
The Kid choked slightly on his drink before putting it down.  "Naw.  His name's Joshua Smith."
"And you're Jones," flatly stated the barkeeper.
"That's right…."
"Save it.  Look, I don't know who you are or who your friend is, but Smith and Jones are the stupidest aliases anyone could go by.  Sheriff Waites thinks so, too, and he ain't the type to let things slide.  Unless your friend is a real good friend, I'd ride on out of here and forget you knew him."
The Kid groaned.  "He's a really, really good friend."
"Then, if I were you, I'd figure out another way to straighten things out, because the sheriff aims to throw you in the cell right next to Smith's until he knows exactly who you two are."
"Why are you tellin' me this?" asked Curry.
The bald man laughed and refilled the Kid's beer before speaking.  "'Cause my name ain't Curly even though the sheriff thinks it is.  Let's just say I'm doing a fellow traveler on the road of life a real big favor."
The Kid reached into his jacket and pulled out a five dollar bill, putting it down on the bar top.  "Thanks, Curly."  He swept up his hat and went outside.  Pausing on the boardwalk, he looked across the street at the jail just as the door opened and a tall man wearing a sheriff's badge stepped out, locked the door, and turned away from him before walking up the south side of the street.  
After untying his horse's lead rope and gathering up the reins, the Kid mounted and slowly followed far behind the sheriff until he reached the alley next to the jail.  Turning quickly into it, he rode up to a barred window and tried to peer inside.  He heard the squeal of bedsprings and a moment later, Heyes was looking at him with both hands gripping the iron bars.  
"About time you got here!  You were supposed to be here three days ago!" hissed Heyes accusingly.
"I ain't in the mood, Heyes.  Jasper broke a leg.  I had to put him down and walk twenty miles in a rainstorm to the next town and ride twenty miles back to my gear with a new horse before I could get here," said the Kid with an edge.  "And now I find you've gone and gotten yourself arrested."
"It wasn't my fault!  The sheriff thinks I'm somebody else!"
The Kid lowered his voice, "Well, that's lucky, ain't it?  'Cause if he knew who you really were, you'd be on your way to Wyoming or a hangin'."
"It's not funny!  He thinks I'm a gambler named…"
"Smilin' Mike Payson.  I heard."
"You need to get me out of here quick."  
"I can't just waltz in and let you out.  Bartender tells me the sheriff's waiting for me to show so he can lock me up, too."  Curry's gaze shifted to peer behind his partner.  "You alone?"
"For now.  The sheriff's doing his rounds but he'll be back soon.  Kid, listen, you can't hornswoggle your way in, the sheriff saw you once.  He'll likely recognize you.  But you better think of something fast!  Payson isn't just a gambler; he's killed people, too.  The townsfolk are lobbying hard for a necktie party.  They think it'll be good for the economy."
"Why didn't you tell him to wire Lom?  He could've been here in less than a day or so."
"I did!  Lom and Harker rode out after – guess who?  Our old friends – the Devil's Hole Gang.  Seems Wheat decided he'd rob the bank in Medicine Bow, only he bungled it.  Lom took exception and he's on Wheat's trail.  Better yet, his brand new, idiot deputy has never heard of Smith and Jones."  Desperately, Heyes tried to rattle the bars, but it was futile; the jail was made of granite blocks and the bars didn't give an inch.
"Don't worry, Heyes, I'll figure somethin' out."
"Well, do it fast.  The undertaker's already taken my measurements.  And, Kid…"  They both heard the front door of the jail open.  Heyes lowered his voice to a whisper.  "If I get hung, kill Wheat for me."
Blue eyes locked solemnly onto brown ones until the Kid nodded and grinned, "Happy to." He heard his partner growl in frustration as he rode off.
XXX
The campfire had burned down to glowing coals softly lighting the Kid's face as he mechanically scooped beans into his mouth from the small pot nestled between his crossed legs.  Finishing, he stood up, scraped the remains of meal into the fire, and threw another log on top.  He blew on the embers until a flame caught the new wood and the fire was resurrected.  Satisfied, he rinsed out his pot and spoon and went over to where his horse was tethered, tucking his utensils inside his saddlebag.  
Curry pulled out a brush and began grooming his animal, smoothing its hair, and rubbing its sore muscles.  As he worked, he confided in his only companion.  "Heyes has got himself in a real fix, Red, and I'm not sure how to help him.  Trouble is, the sheriff knows I'm comin' and he's waitin' for someone to show up to help Heyes."  The horse nibbled the branch he was tied to and blew a blast of air through his nostrils.  "I know…I know.  He'd just lock me up right next to Heyes.  Then we'd both be in the same fix.  
But I can't just sit by and let things work out…what if the sheriff figures out who Heyes really is?  Or worse, what if those bloodthirsty townsfolk get tired of waitin' to make money off a hangin'?  Then I'll have to go blastin' my way in there and that'd be the end of our amnesty."  The Kid leaned harder into his horse's hide.  The animal stepped away from the pressure and Curry paused, the brush held in midair.  "Yeah, that might just work.  We ain't that far.  If I can find the gang, I'll find Lom.  Thanks, Red, you're a whole lot easier to talk things through with than Heyes."
XXX
The afternoon sun glinted off the shiny sorrel coat of the galloping horse.  Curry leaned over the animal's neck, letting the wind slip over his back as he urged his gelding to keep up the pace.  The terrain had changed from prairie to rolling foothills as the earth swept upward towards the mountains to the west.  More miles went by until the horse could no longer manage more than a walk.  Finally, the Kid pulled up at a stream crossing and led the sweat-flecked beast to water.  "Go ahead and drink.  We'll rest up here awhile.  It ain't that far to the Hole now.  You done real good."  While the horse slaked his thirst, the Kid looked around.  Scrub oak, dense brush, and scraggly pines dotted the landscape.  His hand dropped to his six-gun and he slipped it slightly free from its holster.  He sat down with his back to one of the larger pine trees and tipped his head down, but his eyes remained open and alert.
XXX
"Well, I'll be doggone," Kyle Murtry peered through the brush at the man resting under a tree.  "Wheat, that's the Kid!"
"Shh, you wanna git your head blowed off?" said Wheat Carlson.  He stealthily moved to his right putting a tree between him and the Kid.  Nervously, he cleared his throat, opening his mouth to speak.
"You two ain't gotten any quieter," said the Kid lifting his head, his Colt already in his hand.  "Why don't you step out here where I can see you?"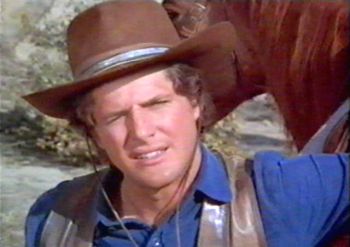 Kyle stepped out of the brush with his hands held high and a tentative smile on his pinched face.  Wheat peeked around the trunk making eye contact with the Kid but not moving from the safety of the tree.  "Hey Kid, what brings you to these parts?" he asked in a semi-friendly way.
"You do."  Curry stood up, his gun still trained on Kyle.  "Can I put my gun away or are you two gonna do somethin' stupid?"
"That ain't no way to treat old friends," protested Kyle, lowering his hands but keeping them well away from his weapon.
"Just makin' sure we're still friends.  Wheat?"
"Put that shooter away then I'll come out," said Wheat.
The Kid holstered his Colt with a flourish and smiled for the first time.  "Good to see you, Kyle."
"You, too, Kid."
"Wheat, you can come out now.  I won't shoot."
"I know that," blustered Wheat, stepping into the clearing.  "I was just keepin' Kyle covered, you know, just in case you were in a bad mood or somethin'."
"If I wanted to shoot you, you'd already be dead," said Curry, not unkindly.
A quick glance passed between the two outlaw partners and both turned shades whiter.  Wheat cleared his throat again and puffed out his chest.  "What're you doin' in the Hole, Kid?  This here's my gang now."  
"I'm not here for the gang, Wheat.  I'm lookin' for Lom and he's lookin' for you."
"Well, he ain't here."
"Good, that means he will be soon.  What were you thinkin' robbin' the MedBow bank?  You knew that's his territory."
"We was thinkin' that's where the money was, Kid," grinned Kyle, then he frowned as he added, "Only we didn't get none of it."
The Kid walked up to his two former companions.  "Wheat, you knew Lom couldn't let that lie.  He had to come after you."
"We needed the money, Kid.  The boys are hungry and when they're hungry they get mean.  You know that!" Wheat's voice rose defensively.  "Jobs have been scarce since you two left.  Everyone's skittish 'bout gettin' robbed and those dang telephones poppin' up everywhere ain't helpin'.  
"Why do you think me and Heyes got outta the business?" Curry chuckled.
Wheat scowled in return.  "You're bein' pretty smug for someone who needs our help.  What d'you need Lom for?"
The smile dropped from the Kid's face.  "Heyes got himself arrested.  Sheriff thinks he's someone else.  Someone wanted for murder."
"So?  How come you don't just bust him out?  I could help," offered Kyle hopefully.  "We've got lots of dynamite back in the Hole.  Wheat never lets me blow nothin' up no more."
"Not after that time you blew up the wrong train car!" interjected Wheat.
"That weren't my fault!  Lobo told me it was the right one!"
"Hold on, you two," interrupted Curry.  "All I need is for you and the gang to take a little trip south, say in the general direction of Bluebird, I'll do the rest.  I'll even make it worth your while."
Comprehension dawned on Wheat's face and avarice quickly replaced it.  "How worth it?"
The Kid pulled a heavy leather pouch from his pocket and held it up.  "I got two hundred dollars here.  It's yours if you lead Lom to Bluebird.  After that, you can take off and lay low for a while."
Kyle and Wheat shared another glance before slow smiles formed on their faces and they looked back at the Kid.  Wheat nodded.  "If Heyes needs our help, I guess we can give it."
"I knew you'd wanna help an old friend," said the Kid sarcastically.  "I'll be waitin' for you on the north road just outside of Bluebird."
"Got it."  Wheat started to turn away, but Curry reached out and grabbed his arm, pulling him back around to face him.
"Get Lom there before they hang Heyes, Wheat," he growled menacingly.
The big mustached man paled and searched the penetrating blue eyes drilling into his, but managed a curt nod.  "We will.  Quit worryin'.  Geez, you're worse than an old biddy."
XXX
Lom Trevors held up a hand and reined in his roan.  The horse slid and spun on its heels so its rider was facing a small group of five men.  "Hold it up!"  
The men came to a stop and looked at him expectantly.  The posse had halted in a clearing a few hundred yards from the imposing red clay cliffs that rose to their west and extended as far as the eye could see to the north and south of where they stood.
"We're going to be going into Devil's Hole territory soon.  Pair up, side by side; stay close behind me, and keep your eye out for anything that doesn't belong," cautioned Lom.
A sandy-haired man tentatively held up a hand.  "Sheriff Trevors?"
"What is it, Peterson?"
"Well, sir, I…um…I…I," stammered Peterson before he hung his head.
"What he's tryin' to say," chimed in another gray-haired man, "is we didn't sign up for a suicide mission, Trevors, and everyone knows that's what goin' into Devil's Hole will be!"
"Now see here, you're sworn deputies and…" retorted Lom angrily.
"No!  You see here," snapped a third man wearing a filthy black bowler.  "We was the only ones you could find dumb enough to try'n run down the Devil's Hole Gang.  Ain't that what you said, 'We'll run 'em down easily enough'?  You didn't say nothin' 'bout cornerin' 'em in the Hole and lettin' 'em use us for target practice."
Deputy Harker had watched silently but now he spoke up.  "You yellow-bellied cowards!  Say one more word and I'll-"
"Harker that's enough!" snapped Lom.  He glared furiously at his small band of men.  "Leave now if you're going to; stay, and we'll get the gang and you'll get the reward."
Harker rode up next to Lom, but the others hung back grumbling amongst themselves.  The gray-haired man was the first to reach up and unpin the brass badge affixed to his lapel.  He tossed it toward Lom and it pitched up a small puff of dust as it hit the ground.  He turned tail and rode away, not looking back.  The rest of the men followed his lead with Peterson bringing up the rear.  He stopped a short distance away and looked back apologetically.  "I got a family, Sheriff," he said glumly before turning away.  
Lom silently watched them go until they disappeared over a rise, then he turned his horse in the opposite direction, his eyes on the ground following a deep set of hoof prints.  Harker watched him go then dismounted and retrieved the discarded badges before following his boss.
XXX
"Well, that didn't go so well," said Harker, riding up next to Lom.
"Humpf."
"We aren't going in there by ourselves are we, Lom?"
Lom glared at him but defeat rose in his eyes.  "No, that really would be suicide.  Our best hope now is to wait them out and quietly pick them off one by one as they come and go."
"What if they're holed up for a while?"
"Then we'll wait."  Managing a small, tight smile, Lom said, "Wheat Carlson had the audacity to try and pull a job in our jurisdiction, Harker.  If I don't teach him a lesson, he'll keep trying until he gets it right and that could take a whole lot longer than us waiting him out."
"You don't think much of Carlson, do you?"
"He's no Hannibal Heyes."  Lom turned quickly away from his deputy.  "I'm pretty sure the entrance to the Hole is about a mile or so south.  We'll set up camp here where they can't spot us and take turns keeping watch."
"You sure you know where it is?  I heard tell it's nearly impossible to find."
Lom nodded.  "It's not the first time I've been here."  Dismounting, he led his horse to a nearby scrub oak and tied it up.  He quickly pulled his gear from the saddle, setting it against a tall pine tree.  Sliding the saddle off the horse, Lom carried it to a small clearing and put it down.
Harker had dismounted and untacked as well.  Joining his boss, he laid his own saddle nearby Lom's and then turned to him.  "Another posse?"
Lom shook his head.  "A group of guys I used to ride with who knew this country real well."
"What happened to them?"
"We parted on good terms." Lom smiled and added, "We keep in touch from time to time."
"They sound like nice friends."
"Yeah, we had some good times."
XXX
Heyes knelt by his cot, diligently working at the coils attached to the bedframe as the day's light was fading in his cell.  He paused for a moment.  The staccato sound of hammering floated through the bars.  Returning his attention to the coils, he hastened his efforts.  A few minutes later, he crowed triumphantly as he held up a small length of iron pinched between his fingers, but he nearly dropped it when he heard the latch of the front door open.  Quickly, he sprang up onto the cot, tucked it into a pocket, and pretended to be napping.
Sheriff Waites entered the office and crossed to his desk, tossing his Stetson onto its surface and lowering himself into his swivel chair.  With a contented sigh, Waites put his boots up on one corner of the desk and pulled a cigar out of his vest pocket.  Using a wooden match from his desk drawer, he lit the cigar and blew a plume of smoke towards the ceiling.  He enjoyed his smoke for a few minutes, then stubbed it out on the worn sole of his boot before tucking it back into his pocket.  Sated, he stood up and walked over to Heyes' cell door.  "Smith, you awake?"
Heyes opened his eyes and faked a yawn, stretching his arms and sitting up.  "What's up, Sheriff?"
"Bad news.  I heard from Deputy Franks again.  Seems your friend's posse quit on him."
Heyes crossed to the bars and casually gripped them.  "Why's that bad news?  He'll get here quicker."
"I'm afraid not.  Seems his men said he was bound and determined to go into Devil's Hole.  That's the reason they quit him.  That's a death wish if you ask me, but even if it isn't, it means your friend isn't going to be able to help you."
White knuckles tightened around the iron bars.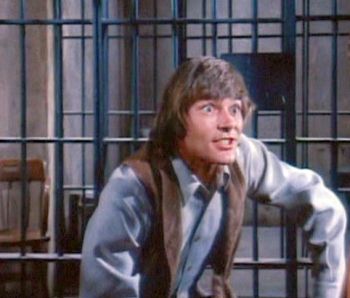 "Is there someone else?  Maybe an employer or a minister who can identify you?" asked Waites.
"No.  Me and my partner have been on the road awhile."
"Drifters, huh?  I guess your partner's drifted on down the road," snorted Waites.  "Look, you've been a pretty good prisoner.  Heck, I'm even beginning to believe you aren't Payson, but folks around town see it otherwise.  They've been putting the pressure on me to have a fast trial and, well, there's no good reason I can give them not to do it so you'd best get your story straight.  The judge will be here tomorrow afternoon and he's not one to waste time coming to a decision."  
"Why do we need a trial?  I told you Enos is a sore loser.  It's his word against mine."
"I'm afraid Enos has a lot of friends and a couple of them are willing to swear you're Payson."
Heyes couldn't keep the fear from his voice.  "That's a lie!  They're after the reward money!"
"That might be true but, the trouble is, no one knows if you're lying or they are so we're having a trial."
The sheriff retrieved his hat and started for the door, then stopped and turned back around.  "You want me to send over the Reverend?  He's a good man.  It might offer you some comfort knowing you're straight with your maker."
"I haven't been convicted!" yelled Heyes.
"Never hurts to be prepared."
"I'd rather be alone for a while," groaned Heyes despondently as he crossed to the cot and plopped down on it, dropping his head in his hands.
"Fair enough.  I'll fetch you some dinner after I finish my rounds."
"Thanks, but I think I've lost my appetite."
Waites left quietly.  
As soon as the door clicked shut, Heyes lifted his head and waited, listening to the lawman's footsteps fading away.  As soon as all was quiet, he sprang to his feet, fished his thin piece of iron from his pocket and went to work on the cell's lock.  It opened almost immediately.  Heyes grabbed his hat and jacket, hastily putting them on.  He went to the sheriff's desk, opening and closing the drawers until he found a set of keys in the last one he tried.  
The smallest one opened the lockbox he'd seen the sheriff put his gun into and, inside the box, he found his Schofield along with his gun belt and wallet.  A bundled stack of twenties was resting there, too.  Heyes grabbed it and pulled it out, fanning the bills, inhaling deeply, and letting the breeze ruffle his hair.  He started to slip the money inside his jacket, hesitated, and then reluctantly returned the cash to the lockbox quickly shutting the door and relocking it.  The keys were replaced in the correct drawer and Heyes cautiously left through the back door of the jailhouse.
XXX

_________________
Hannibal Heyes and Kid Curry, the two most successful outlaws in the history of the west. And in all the trains and banks they robbed, they never shot anyone.